We hear this question a lot from our clients. And no wonder: decorative laminated glass is growing in popularity year-on-year. By combining the toughness of laminated glass with the beauty of customised patterns, textures and colours, decorated laminated glass offers a robust yet stylish solution for livening up a home or commercial interior.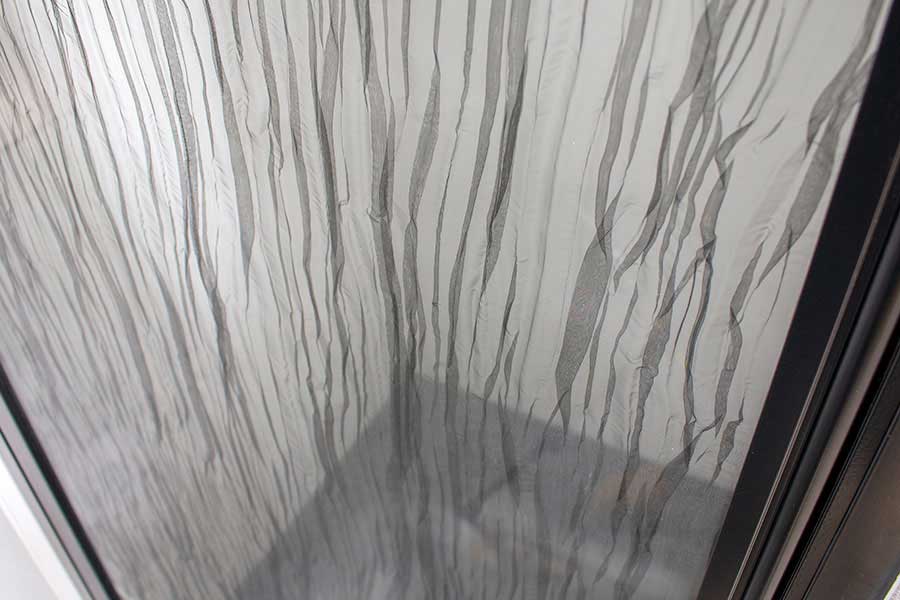 In this article, we'll show you how decorative laminated glass is actually made in our Portsmouth factory. We'll also explore the glass's unique properties and reveal how laminated glass can be decorated with a choice of hundreds of artistic features. Finally, we'll run through some of the best uses for decorative glass both indoors and outdoors.
How is decorative laminated glass made?
At abc Glass, our process of making decorative laminated glass differs only slightly from that of standard laminated glass. The key thing to remember is the extra mesh or fabric "interlayer" sheet added during the laminating process. This sheet, made from either polyvinyl butyl (PVB) or ethylene-vinyl acetate (EVA), can be decorated in a myriad of ways, as we'll explore later.
The step-by-step process is simple. First, our technicians insert the decorative interlayer between two toughened or untoughened glass sheets. Our state of the art glass laminating machine bonds the three layers together to form the final product. And bingo: your decorative laminated glass is ready.
Tougher stuff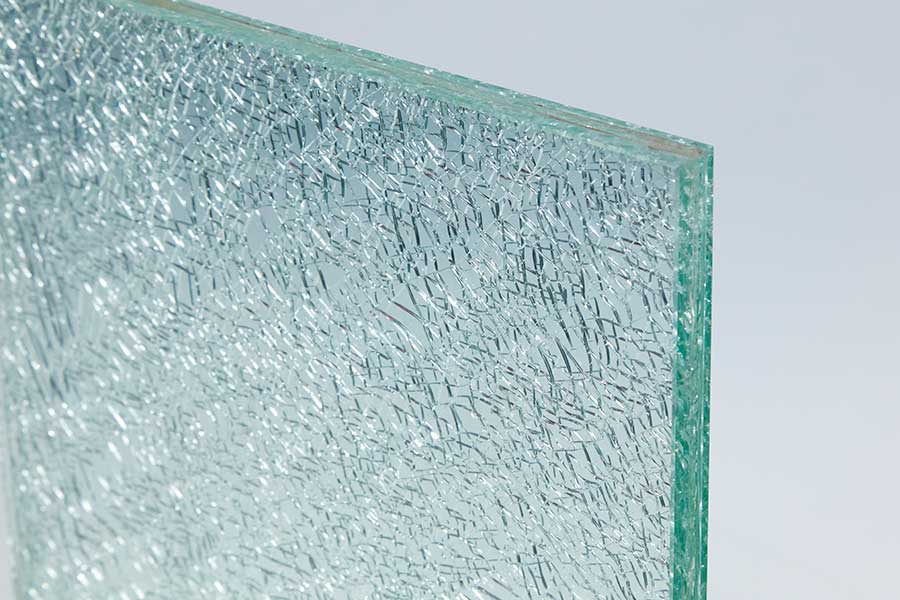 To the untrained eye, decorative laminated glass may seem a purely stylistic choice. But as we've seen, it's also an extremely robust product. In the UK, all decorative laminated glass must meet EN 14449 safety standards to be considered legal. This ensures that, when shattered, the glass sheet keeps its original form, displaying a trademark "spiderweb" crack pattern. Contrast this with untreated regular glass, which breaks into a handful of unsafe sharp shards – disastrous in the event of breakage or a fire.
Further benefits of decorative laminated glass include better sound insulation as well as blocking out harmful UV rays. What's not to like?
A layer of personality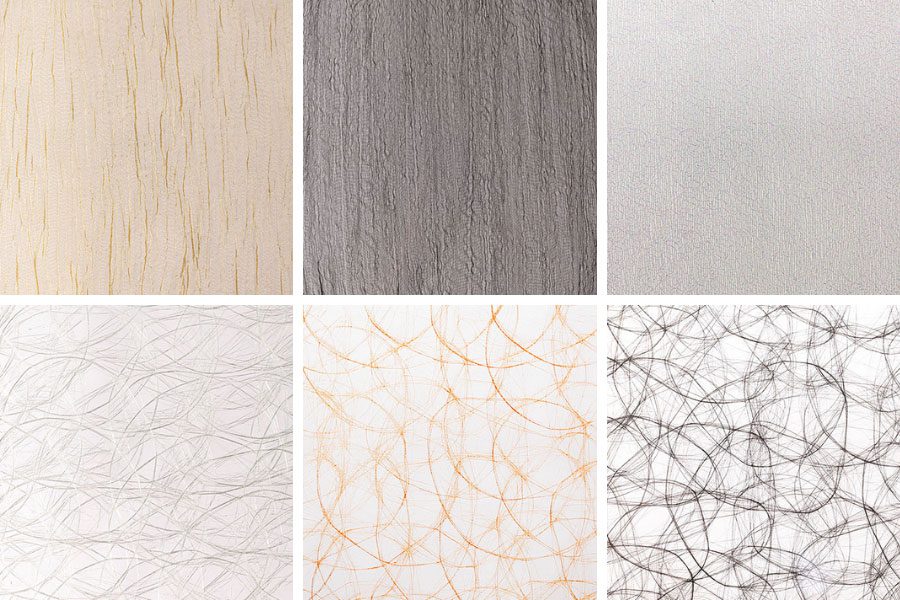 The most exciting aspect of decorative glass is, of course, the decoration. You can add an incredible array of patterns and colours to your mesh or fabric interlayer. Our website showcases just a few of the patterns we offer, from cool metallic to sandy textures.
Putting decorative glass to use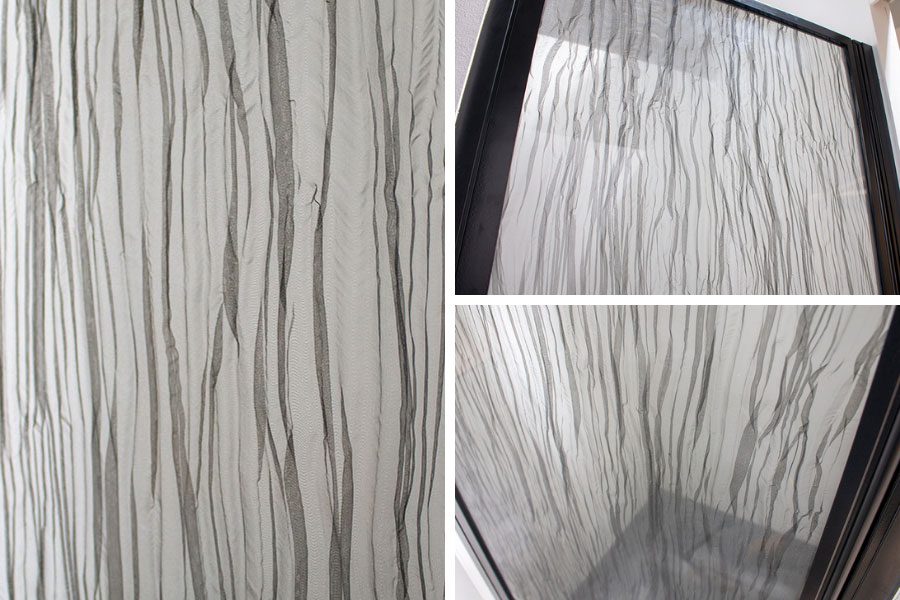 In theory, anywhere that normal laminated glass is found can be kitted out with decorative glass. Popular uses include for glass balconies, glass partitions, glass balustrades, glass table tops and shelves, glass staircases, glass flooring, frameless glass shower enclosures, and much more.
Bear in mind, however, that certain spaces may not lend themselves to added decoration. In some cases a simple clear or frosted laminated glass sheet will work better – far be it from us to judge!
Before ordering any decorative laminated glass, we recommend speaking to one of our in-house glass experts. We'll explain the process for processing and supplying glass for your specifications and show you the many patterns and colour options available.