ABC Glass Processing
Glass Laminating
We specialise in glass laminating for all kinds of commercial and domestic uses. Our laminated glass is offered in a wide range of thicknesses and finishes, including clear, frosted, and coloured. We also create toughened laminated glass for a wide range of safety applications. What's more, all our laminated glass can be cut and shaped to your exact measurements using advanced machinery and hand cutting techniques.
Laminated Glass
Glass laminating in the south and southeast of England
Our glass laminating service includes two basic types of glass: regular and toughened. We can produce laminated glass in any thickness, with a maximum size (depending on weight) of 2.5x4m for a single piece of glass. Our service includes both single and bulk sheet orders for all kinds of applications. We offer free delivery to south London, the south, and southeast of England, as well as a pick-up option from our Portsmouth factory.
Laminated glass cut to size
We can cut and shape your laminated glass to specific measurements using CNC and waterjet technology. Our experts can work to customer-supplied measurements, hard templates, or digital DFX files to create bespoke laminated glass shapes. Whether you need a complex shape for an unorthodox project, or bespoke cut-outs for patch fittings, handles and fixings, our glass laminating service can meet our customers varied needs.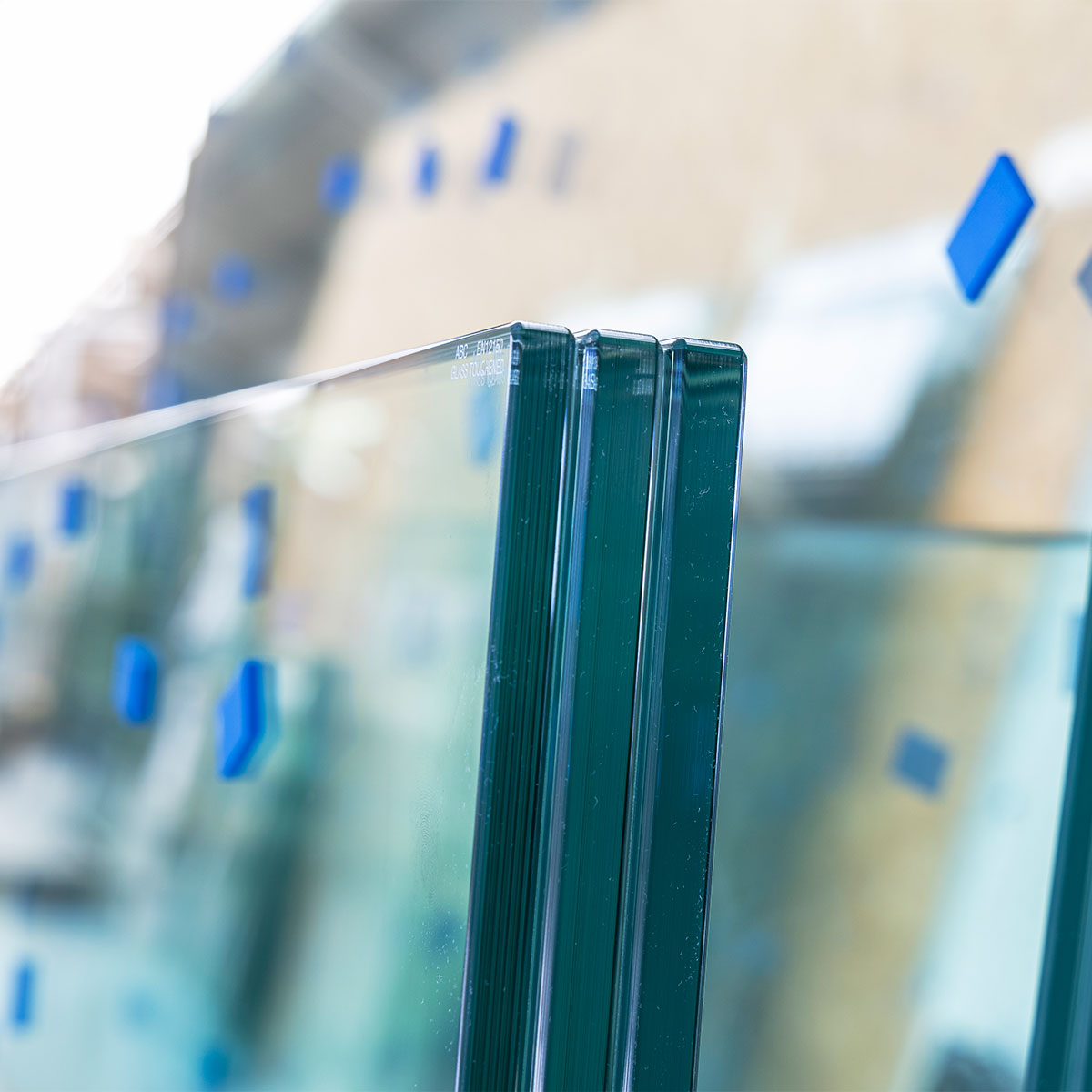 Decorative laminated glass
We offer decorative laminated glass in a vast range of patterns and effects. This includes laminated glass with a frosted, coloured, or tinted interlayer – ideal for extra privacy. We also offer decorative mesh laminated glass in a choice of many artistic styles for truly memorable and unique glass panels. Find out more about decorative mesh laminated glass here.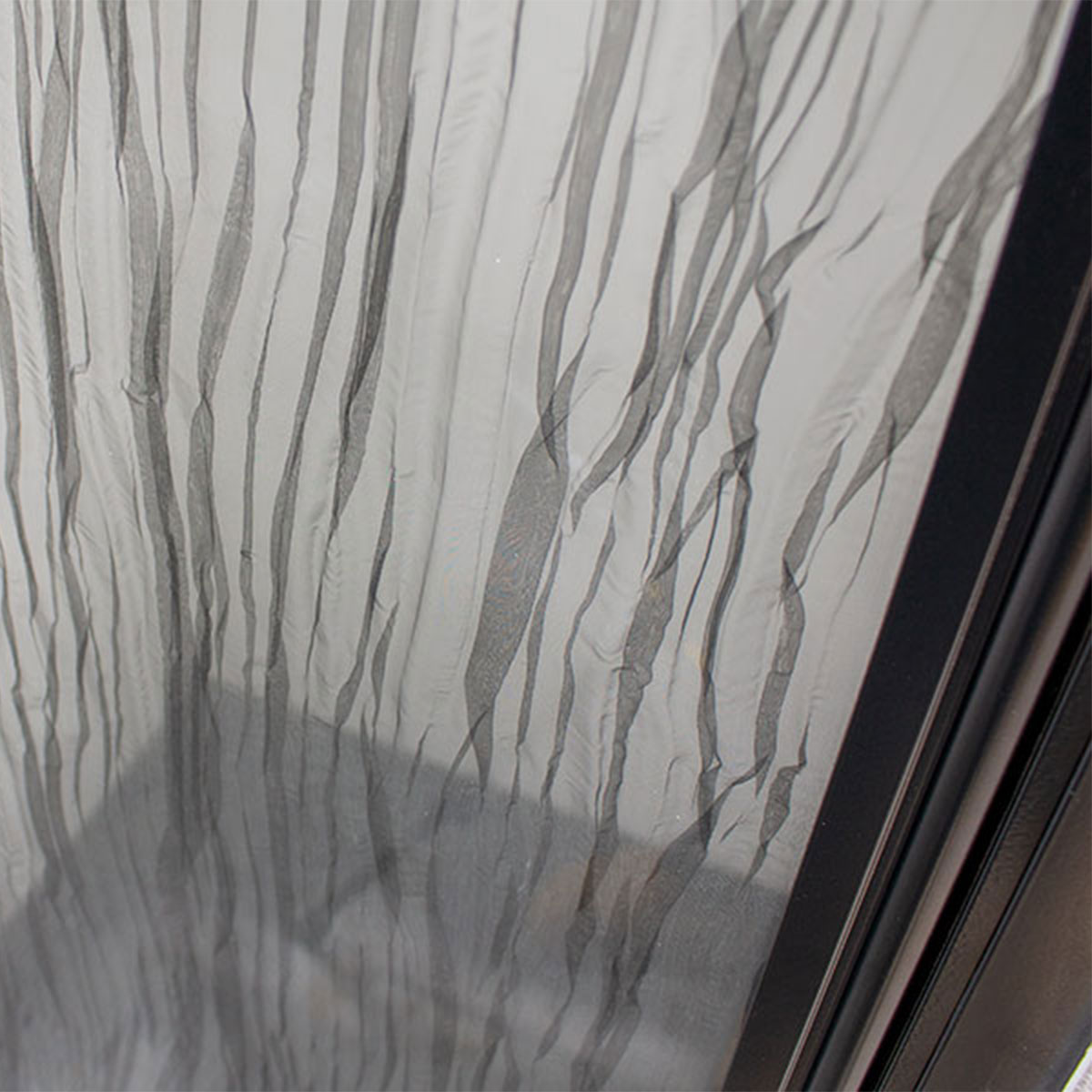 Started using abc glass end of 2021. I have to say that service, delivery and quality have been excellent and, compared with our previous supplier, their prices are very competitive. Highly recommend.

Peter Briggs

ABC glass processing are a fantastic glass supplier, well organised, very helpful and competitively priced. The attention to detail and quality of glass is also second to none.

Thomas Haynes

Fantastic reliable service of quality products. Office staff are always very helpful and knowledgeable, Sarah in sales is amazing !!! Just the perfect company to deal with.

Matt Walbridge

Always a fantastic service! They go above and beyond to help you get the job done. My go to supplier for glass.

Shaun Bell

Great Company to work with, great service, quality and competitive prices. Thoroughly recommend them.

Tony Rix

Excellent – will always help if they can. Good product, good price, good knowledge.

Jules G

Just had delivered the glass to replace my staircase with glass panels. Very helpful, good value for money and delivered exactly when promised, thank you.

Darren Logan

Glass Laminating

Learn More

For more information about our glass laminating service, please view the expansion panels below or contact us.

Laminated glass is a type of safety glass that keeps its shape when broken rather than shattering into dangerous shards. It is made by heating and bonding together two or more sheets of glass with a PVB (polyvinyl butyl) or EVA (ethylene-vinyl acetate) interlayer which can be clear, frosted or coloured for a range of decorative effects. Laminated safety glass also improves sound insulation in windows and partitions and blocks certain harmful UV rays. Read our in-depth article for more information on glass laminating and its benefits.

Laminated glass for a range of applications

Our glass laminating service is suited to all kinds of trade and retail applications. Popular uses include glass balustrades, glass floors, glass balconies, glass swimming pool fencing, interior glass partitions, glass balustrades for interior staircases, glass stair treads, and glass floors.

abc Glass offers a fast, high-quality glass laminating service drawn from over 20 years in the trade. We have the capacity to fulfil large orders and are trusted suppliers to glass merchants, balustrade and balcony contractors, swimming pool contractors, interior partitioning specialists, and more.