ABC Glass Processing
CNC Glass Cutting & Processing
Using the latest Computerised Numerical Control (CNC), we offer CNC glass cutting in a range of thicknesses. Our CNC cutting service includes CNC mirrors as well as bespoke shapes and cut-outs for fittings to your exact specifications and designs.
CNC glass cutting
About our CNC glass cutting service
Our CNC cutting service includes glass in a range of styles and thicknesses. We also offer toughening and laminating of CNC cut glass for safety applications. We can service bulk orders and one-of-a-kind glass shapes, with free delivery to customers in Dorset, Hampshire, Surrey, Berkshire, Sussex and Wiltshire.
In recent years we have invested significantly in the most advanced CNC (computer numerical control) cutting machines. Our Portsmouth factory boasts two master horizontal CNC machines and one vertical Intermac Vertimax CNC machine. This new technology has greatly increased our capacity for CNC glass cutting while reducing lead times and maximising quality.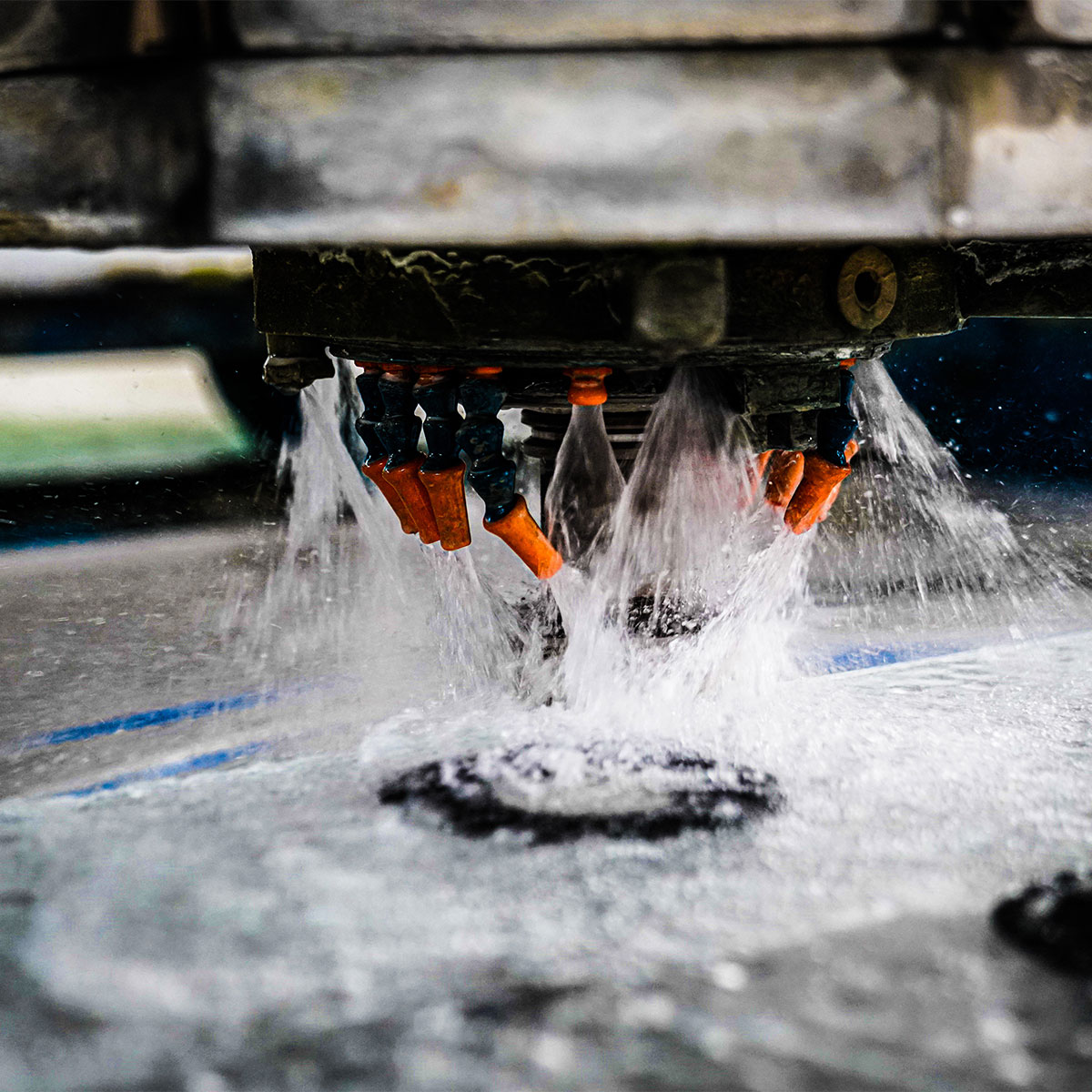 From complex shapes to smooth curves
CNC cutting allows us to create complex glass shapes, including smooth curves and radiuses, cut-outs, and counter sunk holes for patch fittings. We can produce neatly finished internal cut-outs for finger-pull door handles. We can also create plug socket cut-outs for glass splashbacks and recessed sinks in glass kitchen and bathroom worktops.
We have become trusted suppliers to many companies specialising in balustrades, shower enclosures, splashbacks, glass worktops and furniture manufacturing. Our team can work with digital CAD files or turn customers' hard templates into DXF files using our Prodim Proliner scanner.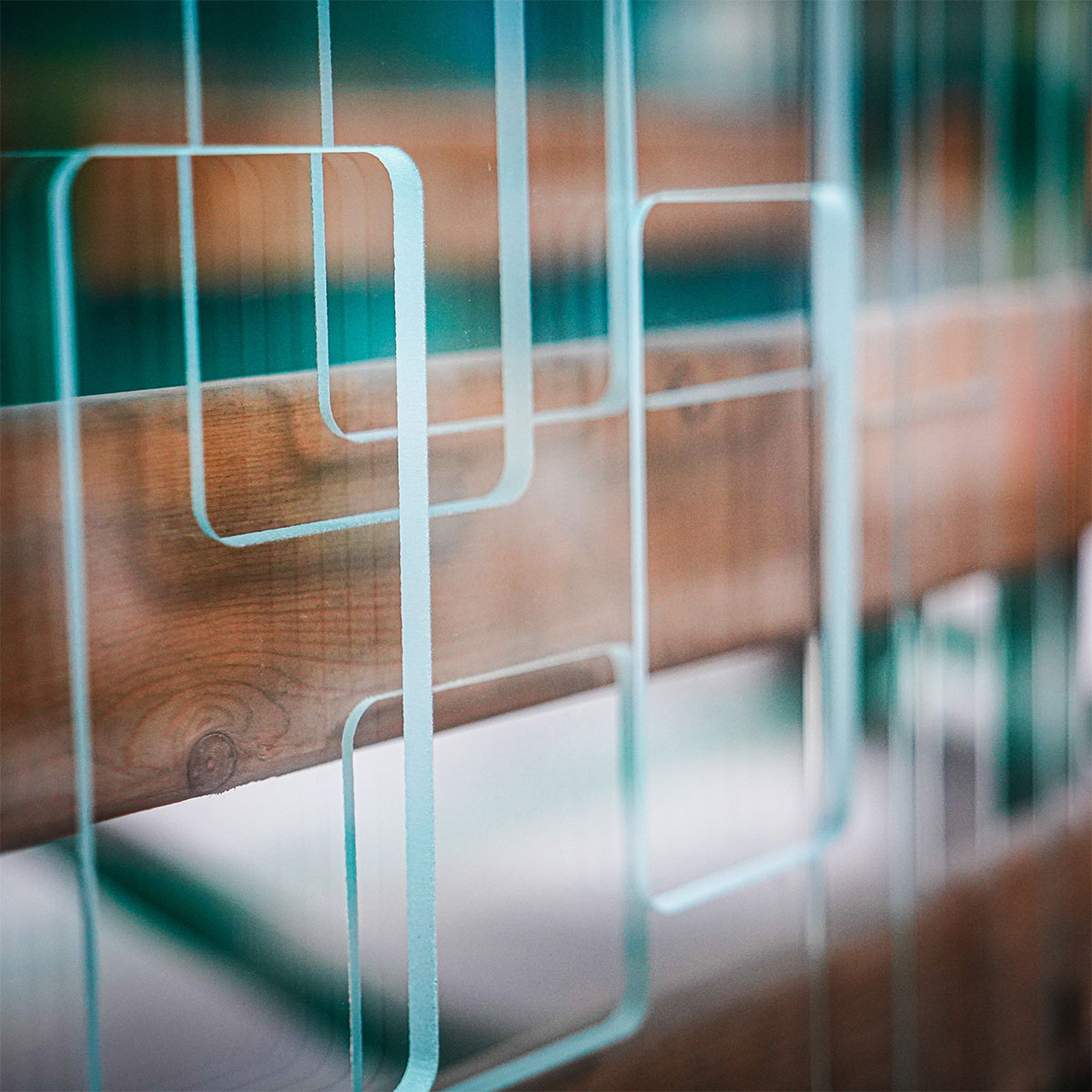 Started using abc glass end of 2021. I have to say that service, delivery and quality have been excellent and, compared with our previous supplier, their prices are very competitive. Highly recommend.

Peter Briggs

ABC glass processing are a fantastic glass supplier, well organised, very helpful and competitively priced. The attention to detail and quality of glass is also second to none.

Thomas Haynes

Fantastic reliable service of quality products. Office staff are always very helpful and knowledgeable, Sarah in sales is amazing !!! Just the perfect company to deal with.

Matt Walbridge

Always a fantastic service! They go above and beyond to help you get the job done. My go to supplier for glass.

Shaun Bell

Great Company to work with, great service, quality and competitive prices. Thoroughly recommend them.

Tony Rix

Excellent – will always help if they can. Good product, good price, good knowledge.

Jules G

Just had delivered the glass to replace my staircase with glass panels. Very helpful, good value for money and delivered exactly when promised, thank you.

Darren Logan

CNC glass cutting

Learn More

With a skilled and experienced team dedicated to processing the highest quality glass products for myriad applications, abc also provides high quality CNC glass cutting .

CNC refers to computer numerical control, a system for automating the control of machines such as drills, routers, lathes and milling machines. CNC controlled machines are motorised, with precise movements controlled by a computer which delivers a program of sequential instructions. The CNC machines used by abc Glass Processing are able to drill and rout the glass, with tooling changed automatically.

What can our CNC machines do?

Cut complex shapes – Our CNC cutting service can be used to create complex cut-outs in glass patch fittings and components. This is ideal for frameless shower screens, glass doors, glass balustrades and balconies, stair rails, and more. Other examples include cut-outs for plug sockets and switches in sinks, extractor fans, and glass splashbacks.
Drill holes – We can drill holes for fittings such as door handles and door hinges. CNC cutting can also create decorative holes and finger pulls within glass.
Bevel edges – We can create bevelled edges in straight or curved glass, a service that we also offer by hand. We are one of the few companies in the UK still providing this skill.
Cut and polish – After cutting, our CNC machines polish all the exposed edges of the glass as it goes. We offer a minimum polish radius of 15mm or 7mm flat arrised glass edge finishing.

At what stage does CNC glass cutting service happen?

All computer controlled glass cutting and polishing takes place before the glass toughening stage of the process. To enable us to custom cut your glass, we can work with either DXF files (associated with CAD) or to your own templates, which we can scan and convert into DXF files.

We require a digital DXF file for CNC glass cutting projects. Alternatively, we can convert customers' own hard templates into DXF files using our scanner. Average lead times range from 7 to 14 days for most types of glass, depending on complexity and stock availability.

We operate our own fleet of delivery vehicles and can deliver to customers in Dorset, Hampshire, Surrey, Berkshire, Sussex, and Wiltshire. You can also collect your glass from our Portsmouth factory.