ABC Glass Processing
Glass Edge Polishing
Part of our specialised glass processing services, glass edge polishing refers to the finishing of the cut edges of a piece of glass where it will be exposed in its final use. Glass edge polishing is carried out after the glass cutting process and before the glass toughening stage.
Glass Edge Polishing
What is glass edge polishing?
The purpose of this glass polishing service is to create an aesthetically pleasing and safe edge to the glass. For example, take a frameless shower enclosure, glass table top or glass balustrade where the edges of the glass are exposed. Polished glass edges are crucial to a high quality glass processing process in order to give the glass product as much functionality as it has flair.
Thicknesses of glass between 4mm and 19mm can be easily accommodated by our high-tech Schiatti Angelo glass polishing machine. This can produce either a neat and safe flat finish or an arriss diagonal finish – whatever you wish.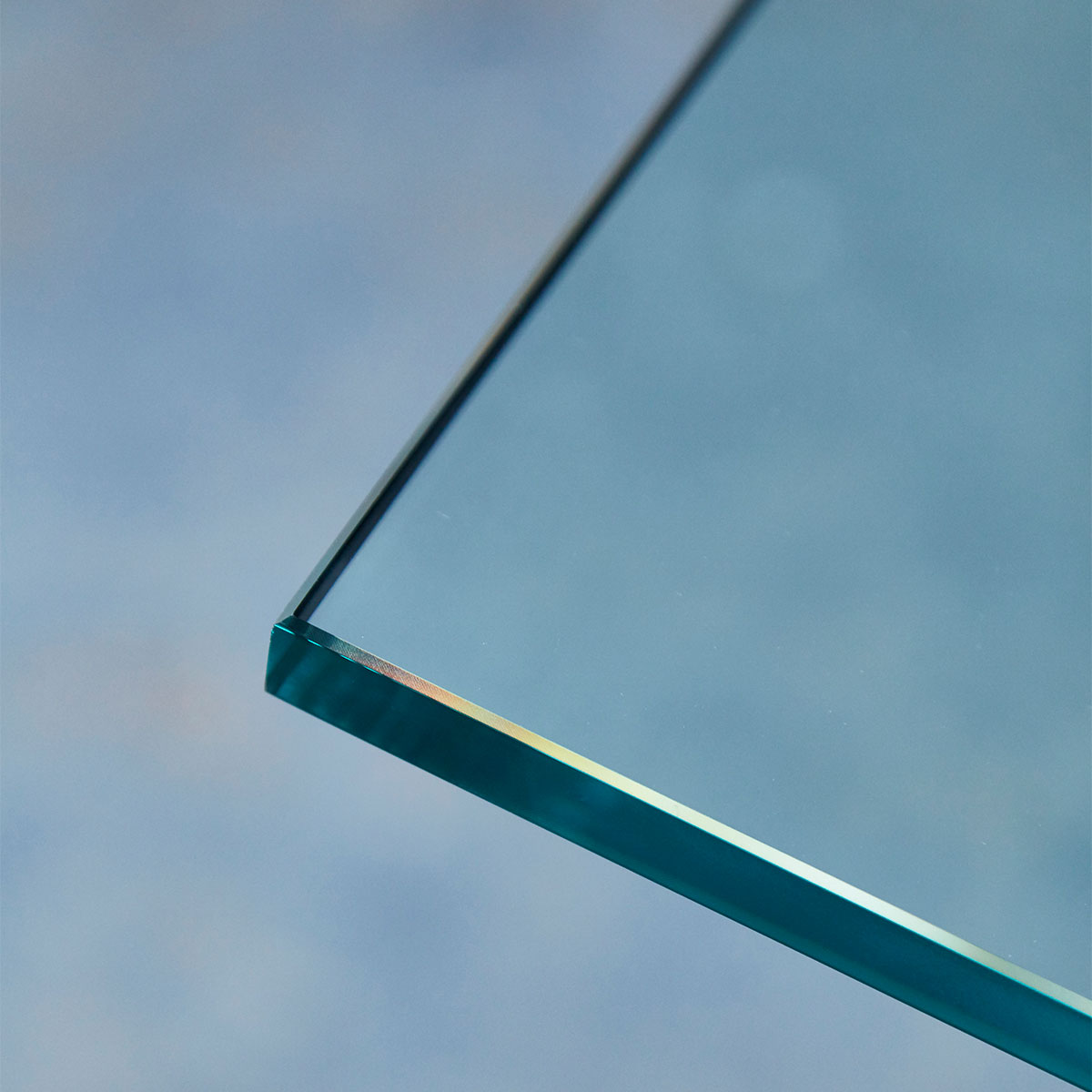 Expert glass edge finishing by machine and hand
Our skilled glass processing team can polish glass sheets and provide polished edge mirrors in a wide range of sizes and shapes, from simple diameters to more irregular and intricate shapes. Edge polishing is usually carried out on the straight outer edges of the glass but abc Glass Processing can also polish the edges of simple shapes or pieces of glass with radius corners (or dubbed corners).
The ability to polish irregular shapes, and the size of a radius that can be polished, differs by thickness and shape and irregular shapes are assessed individually. Please contact us for more information or to get a quote for your bespoke glass product.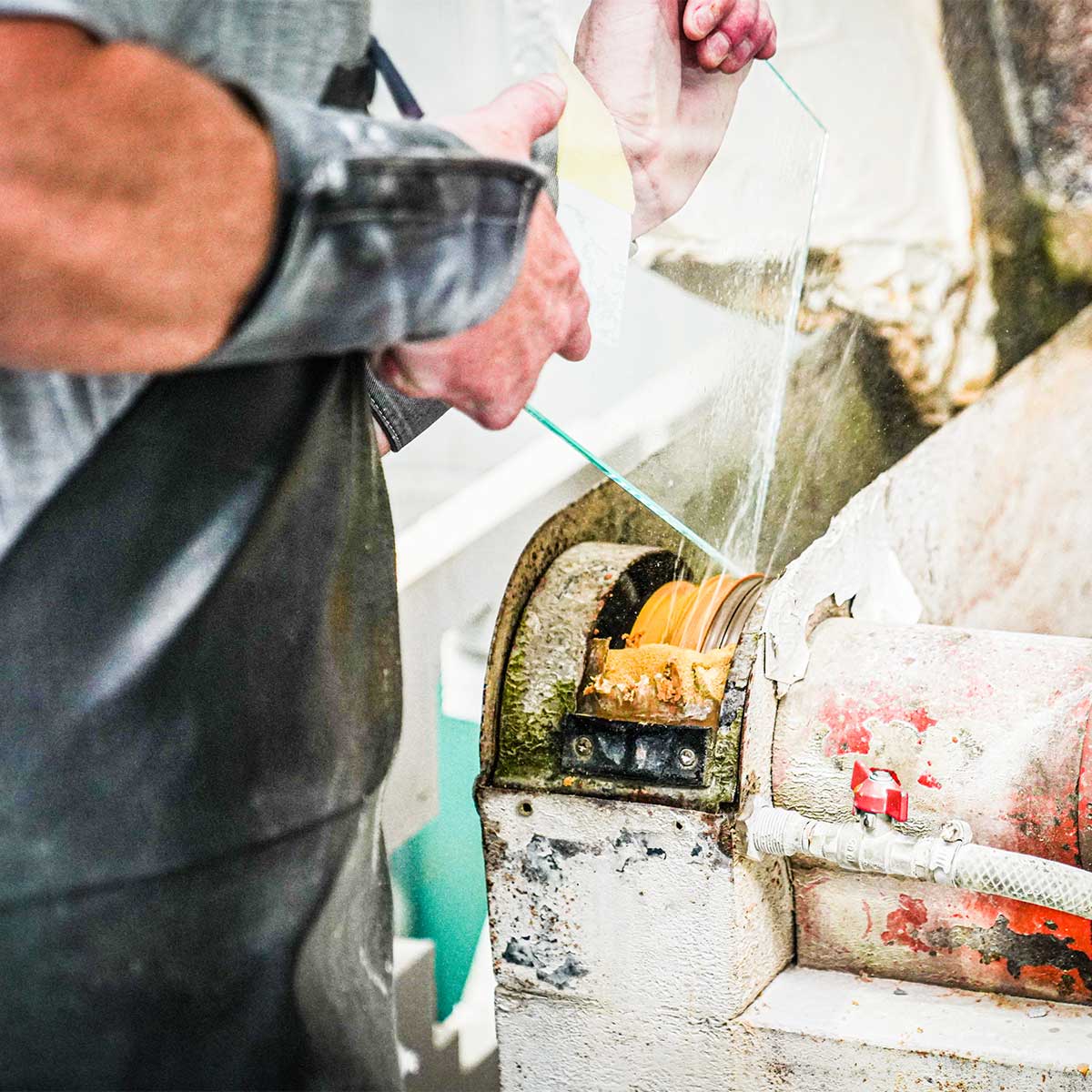 Started using abc glass end of 2021. I have to say that service, delivery and quality have been excellent and, compared with our previous supplier, their prices are very competitive. Highly recommend.

Peter Briggs

ABC glass processing are a fantastic glass supplier, well organised, very helpful and competitively priced. The attention to detail and quality of glass is also second to none.

Thomas Haynes

Fantastic reliable service of quality products. Office staff are always very helpful and knowledgeable, Sarah in sales is amazing !!! Just the perfect company to deal with.

Matt Walbridge

Always a fantastic service! They go above and beyond to help you get the job done. My go to supplier for glass.

Shaun Bell

Great Company to work with, great service, quality and competitive prices. Thoroughly recommend them.

Tony Rix

Excellent – will always help if they can. Good product, good price, good knowledge.

Jules G

Just had delivered the glass to replace my staircase with glass panels. Very helpful, good value for money and delivered exactly when promised, thank you.

Darren Logan

Glass Edge Polishing

Learn More

For more information about our glass edge finishing, please view the expansion panels below or contact us.

Why and when should glass edges be polished?

If the edges of the glass will be exposed when installed, for safety and aesthetics, the edges of the glass should have a polished finish. If the glass is to be fitted within a frame, there is no need to polish the edges of the glass.

Which edges of the glass are polished?

If glass edge finishing is required, all edges of the glass will be polished