ABC Glass Processing
Frameless Glass Shower Screens
Whether you're a bathroom specialist or an enclosure manufacturer, abc Glass can supply the shower screen glass you need. Discover toughened safety glass in different thicknesses, for both bespoke frameless designs and standard screen models. We use precise computer-controlled cutting technology and offer various finishes to suit your client's style preference.
Shower glass
Bespoke shower screen glass designs
As glass processing specialists, we can produce custom-cut shower glass in any shape to fit your exact specifications. This includes sturdy glass panels for fixed screens in wet rooms and large panes for non-standard enclosures. Not to mention angled glass for frameless shower screens in bathrooms with sloping ceilings. Simply provide the measurements and we'll supply the glass to fit, with perfectly placed cutouts for wall fixings and metal componentry.
As well as tailoring the size of the shower screen glass, your customer will have an array of glass types to choose from. Clear shower glass is a bestseller, as are partly sandblasted designs with frosted modesty panels. Tinted glass panels are also available. Alternatively, to make a bathroom look lighter and brighter, brilliantly clear Optiwhite glass is a great option.
Whichever style they go for, you'll have the option of 8, 10 and 12mm thick safety glass to suit the application. All comply with safety standard EN12150 and we can offer extra-strong heat soak tested glass for commercial projects too. Additionally, all designs feature a ClearShield coating. This helps keep water and calcium marks at bay so the glass stays clean for longer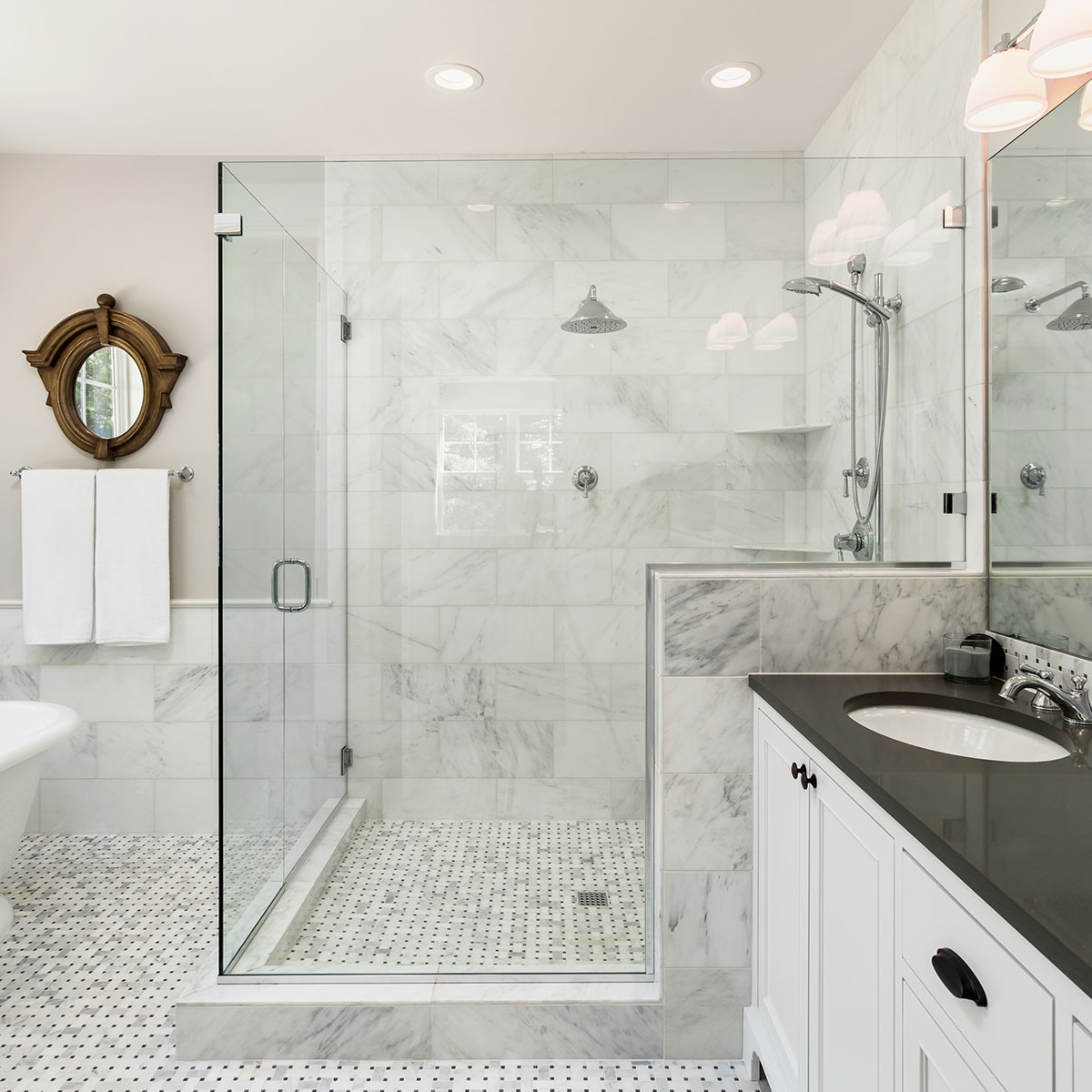 High volume shower glass products
abc Glass can also accommodate bulk orders for standard size panels in 4, 5, 6, 8 and 10mm thicknesses. Designed with shower door and screen manufacturers in mind, we offer toughened glass for framed and semi-frameless enclosures. These can be bought in volume and used for creating glass shower screens in set sizes. We can also supply hinges, brackets and handles, so you can install quality shower screen glass products for clients with ease.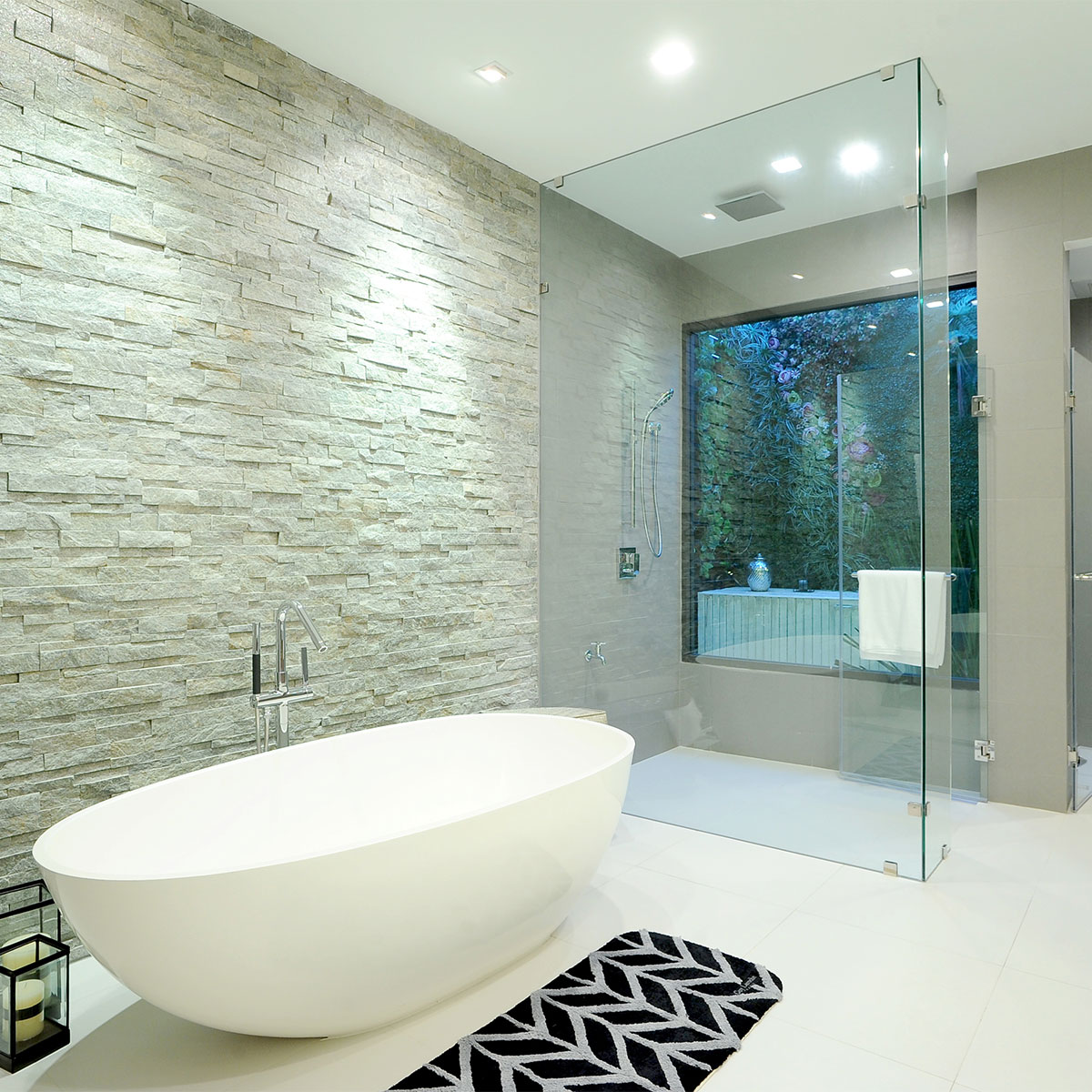 Started using abc glass end of 2021. I have to say that service, delivery and quality have been excellent and, compared with our previous supplier, their prices are very competitive. Highly recommend.

Peter Briggs

ABC glass processing are a fantastic glass supplier, well organised, very helpful and competitively priced. The attention to detail and quality of glass is also second to none.

Thomas Haynes

Fantastic reliable service of quality products. Office staff are always very helpful and knowledgeable, Sarah in sales is amazing !!! Just the perfect company to deal with.

Matt Walbridge

Always a fantastic service! They go above and beyond to help you get the job done. My go to supplier for glass.

Shaun Bell

Great Company to work with, great service, quality and competitive prices. Thoroughly recommend them.

Tony Rix

Excellent – will always help if they can. Good product, good price, good knowledge.

Jules G

Just had delivered the glass to replace my staircase with glass panels. Very helpful, good value for money and delivered exactly when promised, thank you.

Darren Logan

Glass Shower Screens

Learn More

Use the expansion panels below to find out more about our made to measure shower screen glass

What are frameless glass shower screens?

Unlike traditional shower screens, frameless glass shower screens have don't have metal profiles. The rimless design provides a contemporary aesthetic and helps make small spaces look larger. It also means that the glass can be cut in any size and shape to fit awkward spaces, without having to worry about trims. The toughened shower screen glass used comes in robust 8-12mm thicknesses as desired, plus numerous finishes.

What types of shower screen glass can we supply?

Looking for a single bespoke shower glass panel for a one-off client project? Or perhaps you need multiple pieces to fit your off-the-peg shower screens with frames? In either case, we can supply safety glass in the following forms, each available in a range of thicknesses:

Standard clear toughened glass
Ultra-clear Opti-white glass (no green glare)
Full or partially sandblasted (frosted) glass
Tinted shower screen glass

Frameless glass shower screen examples

We supply toughened safety glass to shower screen manufacturers and glass specialists, here are a selection of their projects.

What shower glass services do abc Glass offer?

Toughened glass panels for bespoke frameless shower screens, cut to size in 8,10 and 12mm thicknesses, complying to standard EN12150.
Safety glass from 4mm to 10mm thick for bathroom manufacturers that produce bath shower screens and enclosures for clients. These usually come in set, standard sizes.
Protective ClearShield glass coating to help to keep the glass free of unsightly water marks, calcium stains and dirt for longer. Learn more about the benefits on our blog.
Precise cutting and machining – with hi-tech CNC and waterjet machining technology, our team can accurately cut your chosen glass to the size and shape required. They can also insert holes and cutouts within glass panels. These will accept metal patch fittings and hinges for attaching the shower screen glass to the wall and other panels.
Shatterproof heat soak tested glass. Where additional safety standards must be met (e.g. commercial projects), abc can supply heat soak tested shower glass. This comes in sizes up to 2m x 3m, and is ideal for spaces where replacing a panel may be difficult.

NB: we provide shower screen glass on a supply only basis and do not offer a measuring or installation service. As such, you will need to provide accurate measurements upon ordering.

abc Glass has supplied toughened shower glass to numerous clients for more than 20 years. Some of the customers we serve include:

Bathroom/ shower specialists
Builders/ property developers
Shower screen manufacturers
The general public (single sheets available)

What is the lead time for shower screen glass?

The lead time for shower glass depends on the type you choose and the amount of cutting and machining required. For simple designs, you can expect a 2 week wait on average. If, on the other hand, you order a more complex piece, the process may take longer. For instance, an intricate sandblasted design or a large panel with multiple cutouts of varying sizes.

Once your design has been completed, the abc Glass team will deliver it to your business or your client's address. We operate weekly deliveries in the south of England using our own vehicles and serve many postcodes free of charge. You can check your eligibility on the map below. We can also deliver bulk orders further afield upon request. Contact us to learn more.