ABC Glass Processing
Glass Toughening Services
abc Glass specialises in glass toughening for trade and retail customers. With our state-of-the art glass toughening plant, we can create beautiful, quality toughened glass that meets the highest UK safety standards. We also offer toughened glass cut to size in your preferred dimensions, using both the latest machinery and traditional hand-cutting methods.
Toughened Glass
20+ years of glass toughening expertise
As glass toughening specialists with over 20 years in the trade, we can cater to any type of request, from single pieces to bulk orders. Our toughened glass comes in a range of thicknesses from 4mm to 19mm. The maximum size of our toughened glass is 2.5x4m, which we can shape and cut to size with our glass cutting and machining services.
We offer standard clear glass formats as well as painted, frosted, coloured, tinted, mirrored, and toughened laminated glass. All our toughened glass is made to manufactured to BS EN12150 safety standards, and we also offer heat soak tested toughened glass for added safety and peace of mind. We provide free delivery to south London, the south, and southeast of England, with an average lead time of 7-10 days. Customers can also collect their order from our Portsmouth factory.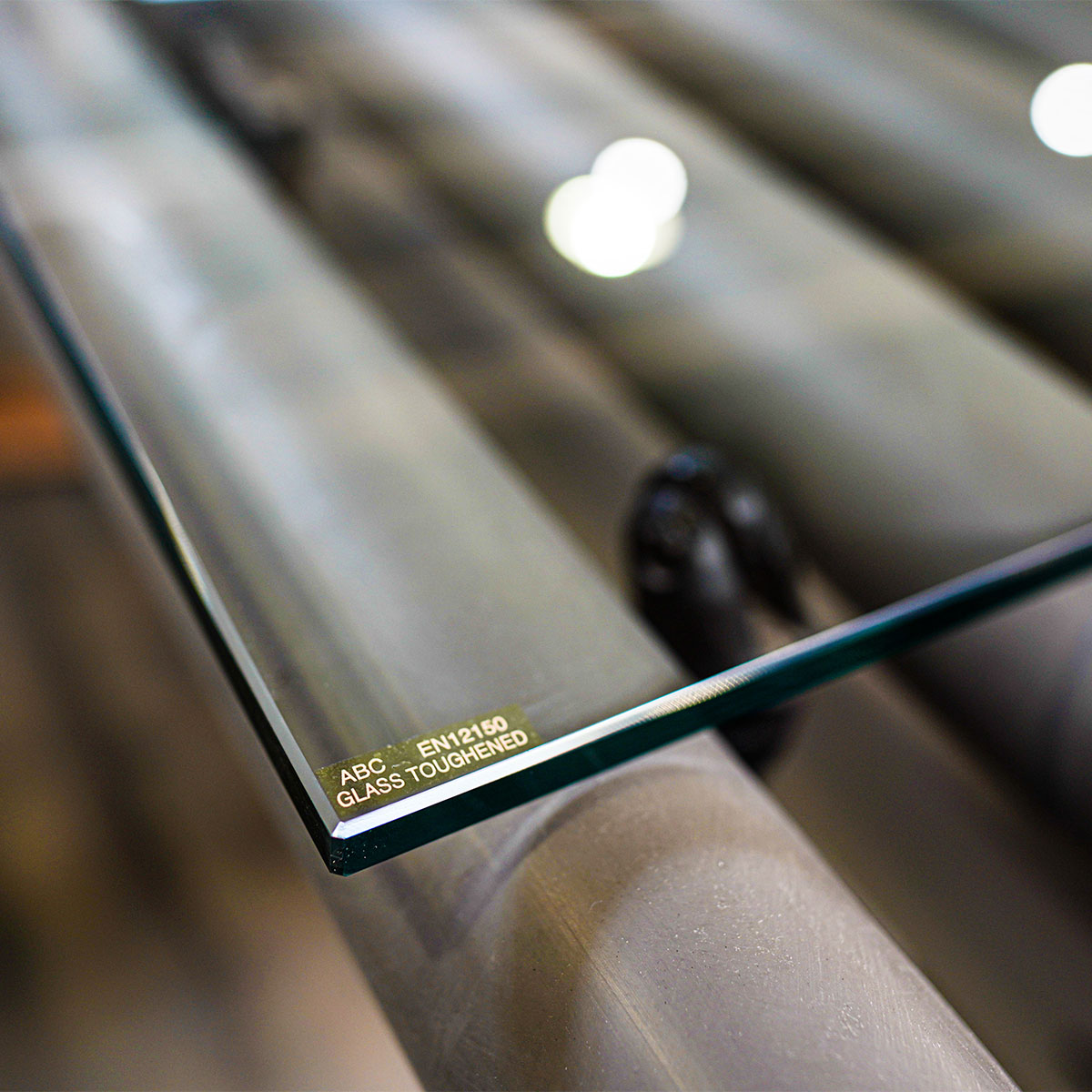 Toughened glass cut to size
We specialise in producing toughened glass to custom measurements, no matter how unusual or bespoke. Our CNC and waterjet technology enables us to produce complex shapes as well as cut-outs for patch fittings, handles, and fixings. We also offer polishing for toughened glass to ensure a neat and safe edge.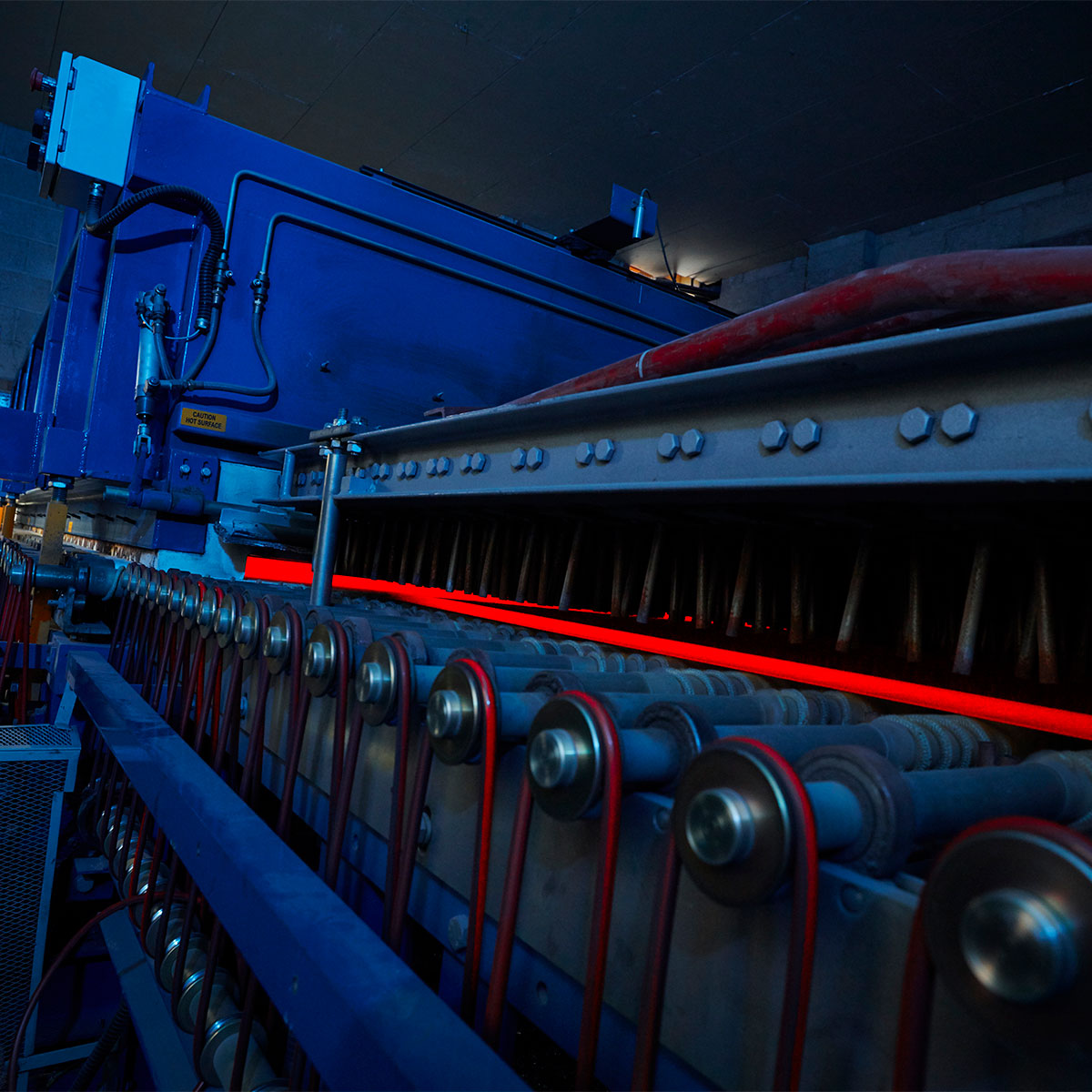 Started using abc glass end of 2021. I have to say that service, delivery and quality have been excellent and, compared with our previous supplier, their prices are very competitive. Highly recommend.

Peter Briggs

ABC glass processing are a fantastic glass supplier, well organised, very helpful and competitively priced. The attention to detail and quality of glass is also second to none.

Thomas Haynes

Fantastic reliable service of quality products. Office staff are always very helpful and knowledgeable, Sarah in sales is amazing !!! Just the perfect company to deal with.

Matt Walbridge

Always a fantastic service! They go above and beyond to help you get the job done. My go to supplier for glass.

Shaun Bell

Great Company to work with, great service, quality and competitive prices. Thoroughly recommend them.

Tony Rix

Excellent – will always help if they can. Good product, good price, good knowledge.

Jules G

Just had delivered the glass to replace my staircase with glass panels. Very helpful, good value for money and delivered exactly when promised, thank you.

Darren Logan

Glass Toughening

Learn More

For more information about our glass toughening services, please view the expansion panels below or contact us.

Toughened glass is an extremely safe and robust glass product designed to shatter into fine pieces rather than dangerously large shards. Our glass toughening process involves heating a standard glass sheet to up to over 600⁰C in our Glaston toughening furnace, resulting in a tempered glass surface for strength and safety.

Can toughened glass be cut?

No. Glass cannot be cut or shaped once it has been through the glass toughening process. Instead, we cut, shape, and finish the glass to your requirements before running it through our toughening furnace.

Many applications for our toughened safety glass

Our glass toughening service is ideal for a wide variety of applications. Popular applications include shower enclosures, frameless doors, interior partitions, table-tops, staircases, balustrades, and balconies. We produce toughened glass in a range of types and styles, including standard clear glass, ultra-clear low iron glass, colour tinted glass, back painted glass, mirror glass, and frosted or sandblasted glass. We also produce laminated and toughened glass for balustrades, partitions, and glass floors.

How to order toughened safety glass

If you require glass toughening, we have the capacity and expertise to supply toughened and tempered safety glass in bulk or single sheet quantities and we are trusted suppliers to many UK bathroom, kitchen, and furniture manufacturers.

To order toughened glass we require either measurements, for simple square and rectangular glass sheets, or a hard template or digital DFX files. We can scan hard templates to produce the DFX cutting files we require. If you are a manufacturer, we can hold glass sizes on file for production and delivery to meet your production schedules. If you have questions about ordering toughened glass, please do contact us.