ClearShield is a special polymeric coating applied to glass surfaces such as shower enclosures and balustrades. Developed by manufacturers Ritec, it consists of a clear liquid resin that resists the typical blights found in moisture-heavy glass areas: limescale, dirt, stains, and so on.
When the resin is applied, water beads and runs off much more quickly. This is because the glass itself is made very slippery – almost nothing undesirable will stick to it. The upshot is that ClearShield keeps your glass looking as good as new for much longer. At abc Glass, we know from our clients just how much better ClearShield-coated glass is compared to equivalent glass without a special coating.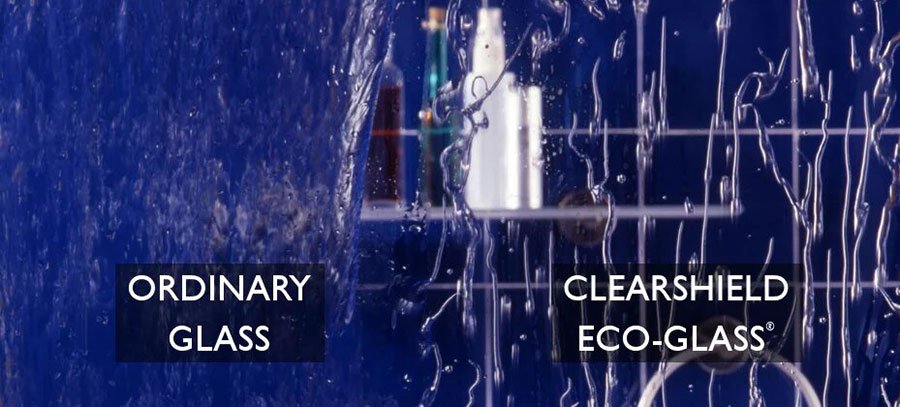 Why use ClearShield for shower glass?
ClearShield solves some of the most common cosmetic and hygienic issues with shower glass. These start with cosmetic benefits such as preventing water marks and generally keeping the shower easier to clean.
Another factor is hygiene: the glass coating prevents the build-up of dirt, limescale, and contaminants that tend to occur with regular use of a shower enclosure. By preventing these contaminates from sticking to the glass, ClearShield also helps to slow the growth of bacteria.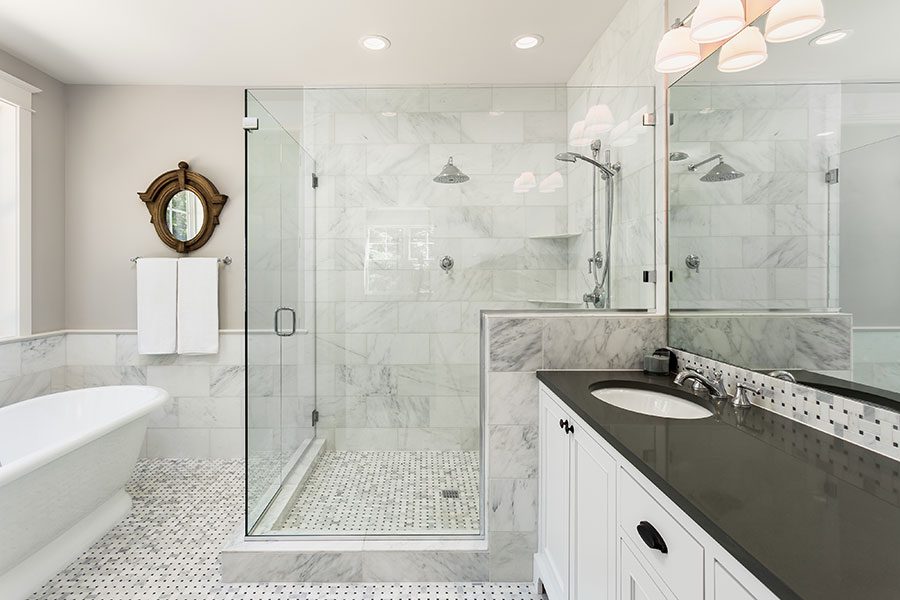 High-end frameless showers – typically with large expanses of glass – are especially suited to ClearShield. After all, if you're going to splash out on a fully-fledged luxury glass shower enclosure, why not make extra-sure of its sparkle by requesting a stain-and-dirt-resistant coating?
Whatever it's used for, Clearshield greatly reduces the amount of cleaning in your shower area. The glass panels will stay cleaner, clearer, and more pristine for much longer, without the need for tedious regular cleaning.
What other applications does ClearShield suit?
Aside from shower glass, ClearShield can be used virtually anywhere where glass is exposed to moisture, whether inside or outside. A good example is balustrades, such as on balconies or as pool fences: Although not subject to as much use as a shower enclosure, the likelihood of dirt, limescale, or bacteria from collecting is just as high.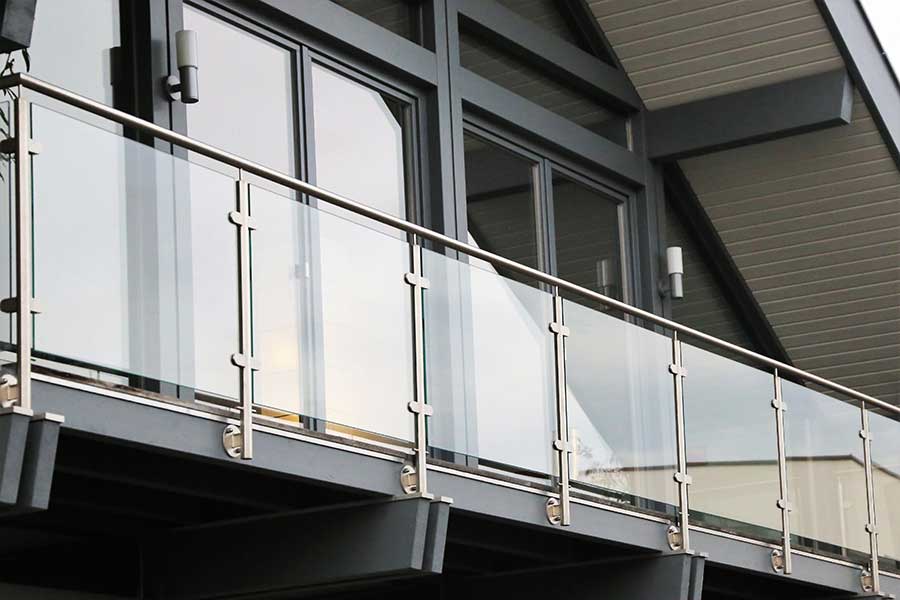 Separately, if you plan to use ultra-clear low iron glass for any application, a ClearShield coating is recommended. For one thing, it will lessen the burden of cleaning and maintenance. Why invest in crystal-clear low iron glass if it stains easily?
Another point to consider is whether your balustrade glass is being installed on the first floor or higher. The higher the floor, the more difficult your glass may be to access. This is especially pertinent for properties near the coast, where outside glass is more easily subject to damage from salt and the elements.
As for our sandblasted glass, we include a ClearShield coating as standard and at no extra cost. This is due to sandblasted glass being highly susceptible to grease.
Can I apply a ClearShield coating myself?
While it is possible to buy a home application kit for treating or topping up glass coating, for best results we recommend using a professional service. At abc Glass, we specialise in producing glass sheets with ClearShield protection for frameless showers, balustrades, pool fencing and many applications. What's more, our glass technicians have been trained by Ritec, the makers of ClearShield, which guarantees that your coating will be applied to the highest standards.
If you are interested in protecting your glass with ClearShield protection, or have any questions about our range of glass processing services, please get in touch. Our glass experts will be happy to speak with you over the phone or by email – just reach out via the contact page.