In response to the ever-increasing demand for our glass processing services, abc Glass Processing is pleased to announce a significant new investment: a brand new, state-of-the-art Vertmax vertical CNC machine. Now installed and up-and-running in our Portsmouth warehouse, this fantastic new machine has already unlocked new opportunities for our customers, improving our capacity and turn-around time. But what does the Vertmax actually do?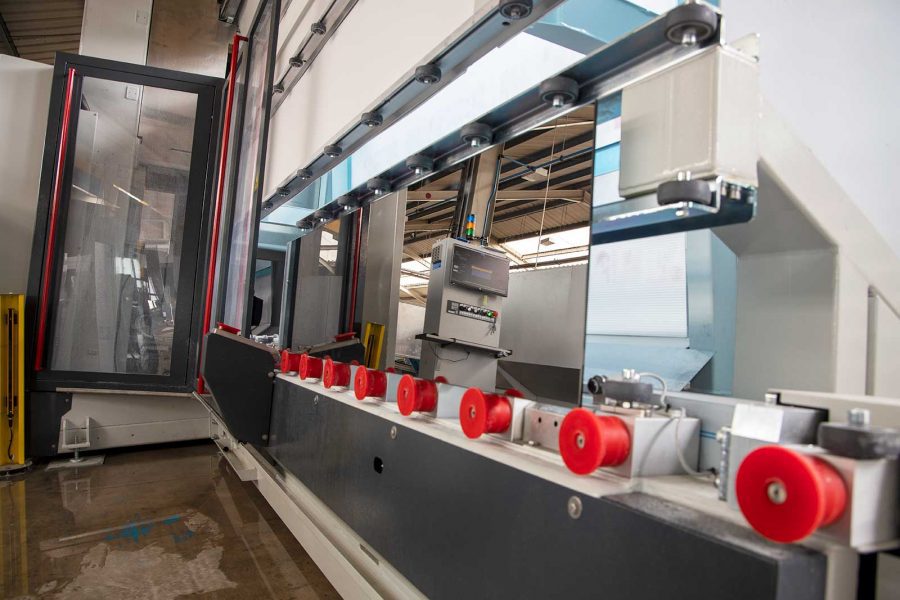 Put simply, our CNC (Computerised Numerical Cutting) glass cutting technology allows us to manipulate glass to a much more creative and accurate extent than before. The Vertmax improves our ability to cut complex shapes in a host of glass products and mirrors, such as glass balustrades & balconies, frameless shower doors, and more. It also allows us to drill holes for door handles and hinges – be they practical or decorative – as well as intricate details such as bevelled and polished edges.
Our new Vertmax makes light work of all these tasks, capable of cutting and shaping glass in thicknesses from 4mm to 19mm. This remarkable machine is made by Intermac, one of Italy's leading manufacturing companies and a global leader in stone and glass machining. We are delighted to be working with technology that boasts such a rich heritage, and our technicians are enjoying the new opportunities that have come with it.
A vertical approach for the best results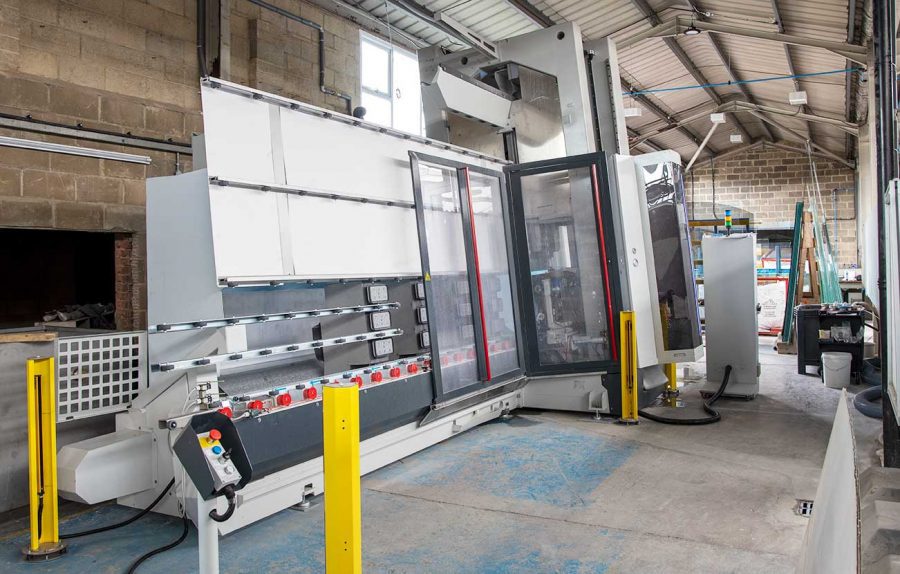 As you might have guessed from the name, the Vertmax is a vertical CNC machine. This sets it apart from the two "horizontal" machines already in use at ABC glass, bringing a number of benefits to our operation. Firstly, due to its vertical dimensions, the Vertmax takes up less room than its counterparts, freeing up more floor space in the warehouse and making it easier to handle and load the glass.
A great advantage to CNC machines is that they are entirely computer controlled. The Vertmax's computer module is significantly smaller than our older models, but no less powerful and just as easy to use. Safety, of course, is a vital feature of the new kit: an elaborate system of mirrors and laser beams guard the perimeter of the machine, switching it off whenever someone crosses the line of safety. (Don't worry, the beams are harmless!)
But perhaps the greatest benefit of having an extra CNC machine is the extra capacity it now gives us in the factory. We are now better able to meet the phenomenal demand for bespoke glass processing, a demand that has only intensified in the last two years.
To find out more about our glass cutting services, or if you have any questions relating to bespoke glass processing, please get in touch with our expert team today.