Glass has been around for thousands of years. But the way we use glass to enhance our homes, workplaces, and leisure areas has fluctuated along with tastes and fashions. In 2021, savvy designers will once again look to embrace glass for their latest projects. But what are the key glass design trends for the coming year?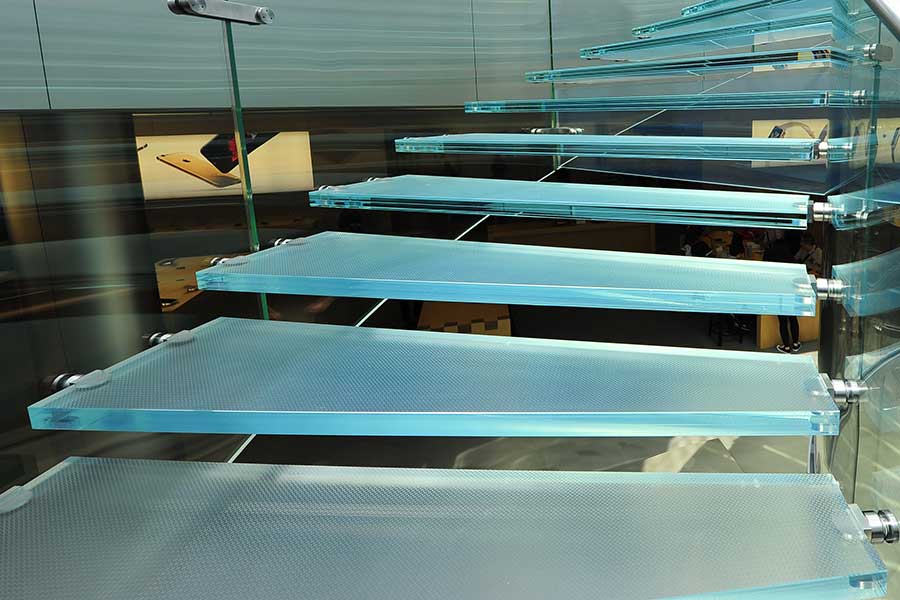 At abc Glass, we learn about the latest glass trends simply by looking at our order book. 2021 is set to be a big year for several of our glass processing services, with products such as French doors and glass tabletops making a splash. Read on to see the five biggest glass design trends this year, according to our experts.
1. Glass design trends: Airy glass-door cabinets
If you're blessed with a pretty crockery collection, why hide it behind opaque cabinet doors? Glass-door cabinets allow homeowners to show off all kinds of style-matched items, from bold coffee mugs to vintage plates. They also lend an airy and open feel to your kitchen, which if nothing else will encourage you to organise your crockery.
Glass-door kitchen larders are another 2021 trend to celebrate. You can fit a surprising amount of shelving in a stand-alone cupboard, whether as a traditional food pantry or an area to store pots and pans.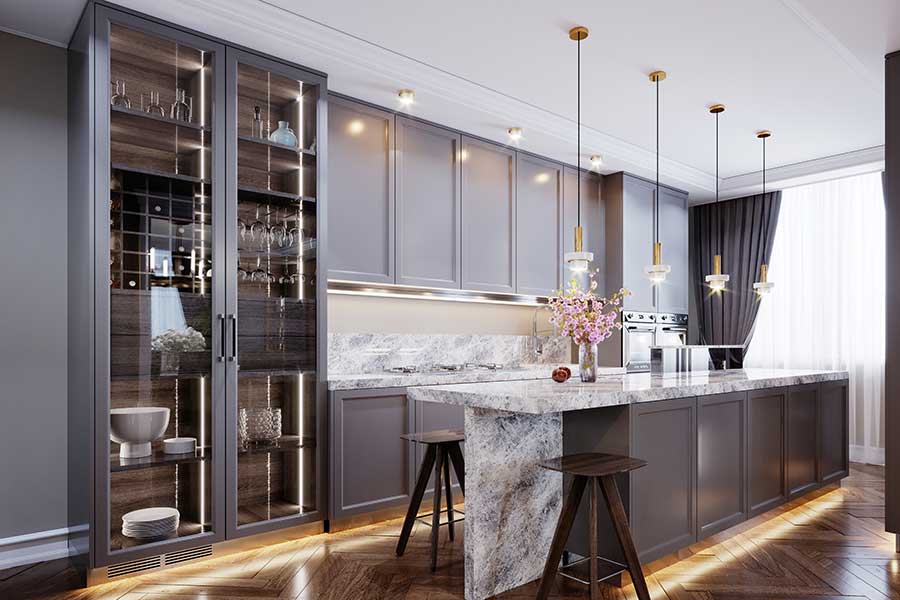 2. Bringing the outside in
So far, 2021 is proving a far cry from the "back to normal" that many hoped for. Indeed, millions of us of us will still be stuck in the house for months to come – which calls for a rethink of our indoor-outdoor balance. Designers are starting to embrace "biophilic design", blending inside and out with glass partitions and sliding doors will be one of this years key glass trends.
"Clients continue to request spaces designed in a way that brings the outdoors in and often don't want there to be a distinction between exterior and interior," says designer Eilyn Jimenez. This approach that dramatically opens up kitchens, dining rooms, and living rooms, allowing more natural light to pour in. Speaking of which…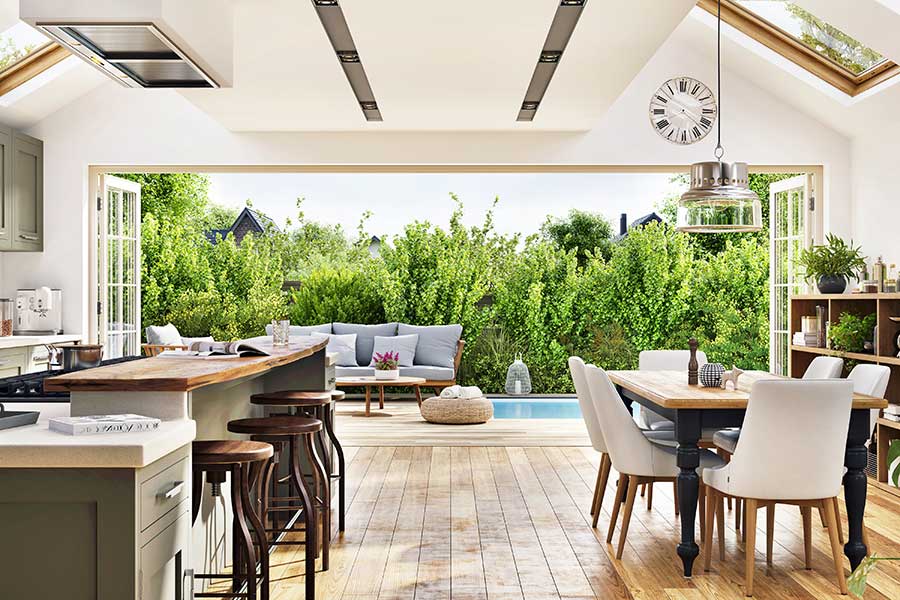 3. French doors for a statement entryway
With barn doors on the way out, French doors are being tipped to replace them and this will be another of 2021's biggest glass trends. French doors are used as both interior doors and patio doors, boasting divided-glass panes from floor to ceiling. While this traditional style is rarely tinkered with, there are in fact many great glass door alternatives you can pick from. Read our guide to getting creative with glass door panels – you'll soon know the best way to add some glass wow-factor to an entryway.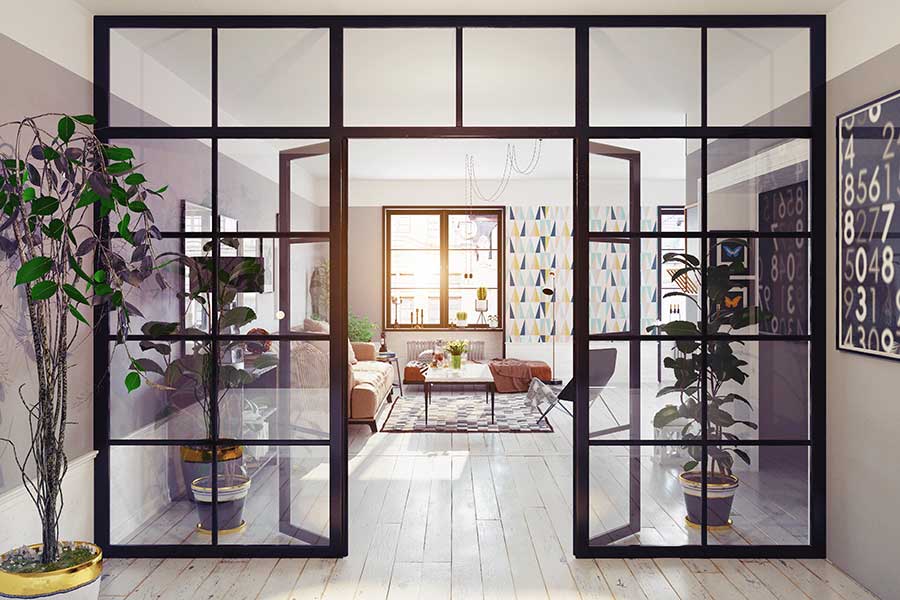 4. Glass-topped furniture and worktops
One reason for the recent resurgence in glass worktops is their easy-to-clean properties. Bacteria-free surfaces are a must in 2021 (for obvious reasons), and glass can be quickly rubbed down with a simple bacterial cleaner. Glass worktops and tabletops can also be customised with all manner of design effects, such as tinting and etching. With more of us working from home these days, traditional glass-top desks are expected to sell like hot cakes.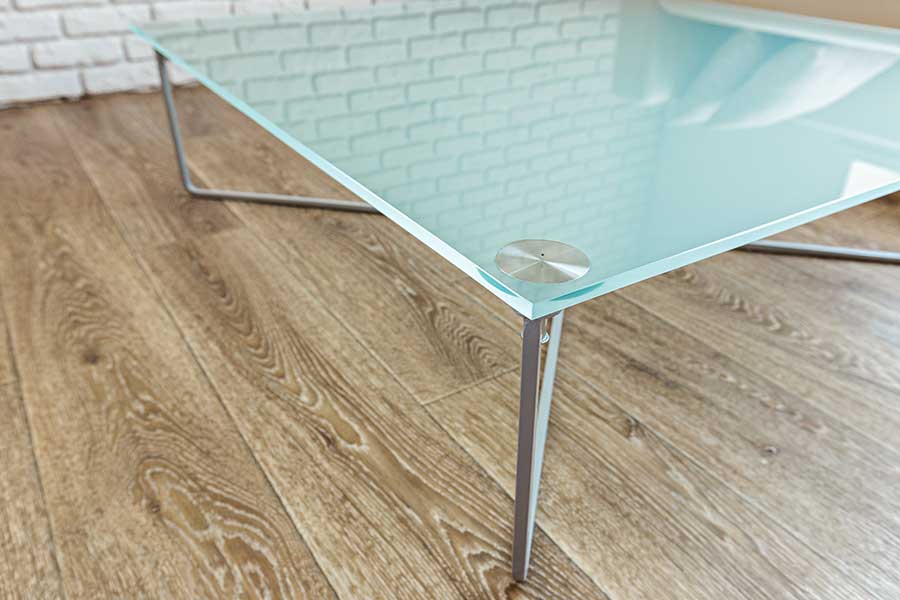 5. Audacious decorative glass patterns
Last month, we explored the benefits of decorative laminated glass. It's a great way of livening up a domestic or commercial space, with a shatter-proof build for added peace of mind. We've noticed that designers are more willing these days to embrace bold and eye-catching decorations to inject some vibrancy and personality into a space. From sandblasting to back-painting, abc Glass provides all manner of services to put a colourful spin on any glass panel.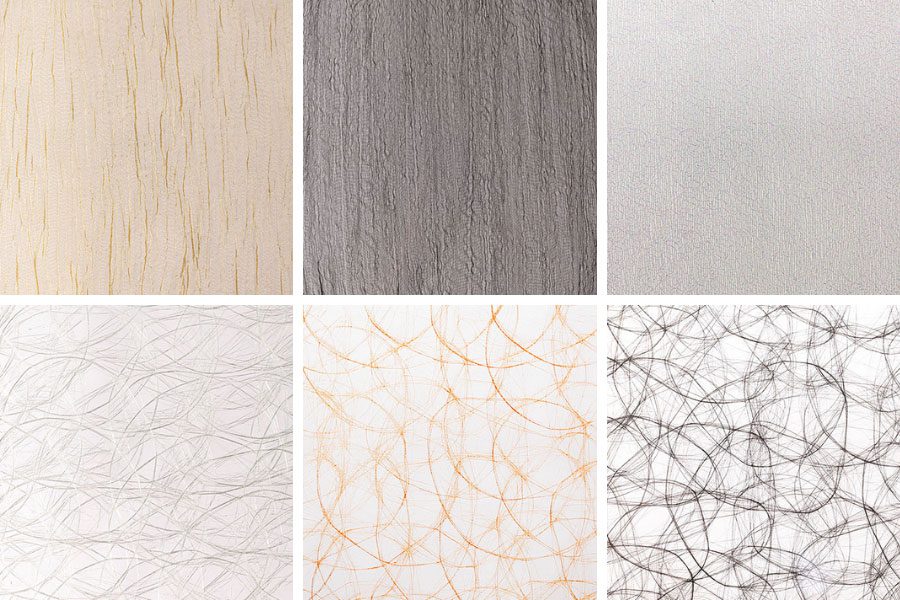 By now you're hopefully sold on an ambitious glass overhaul for your home or commercial space with our look at 2021's hottest glass design trends. To kick-start your 2021 interior design project, speak to one of our glass processing experts today.