At abc Glass's Portsmouth HQ, we process thousands of square metres of float glass every year. But like any manufacturer operating on this scale, we've had to solve some practical and environmental challenges to minimise our glass waste.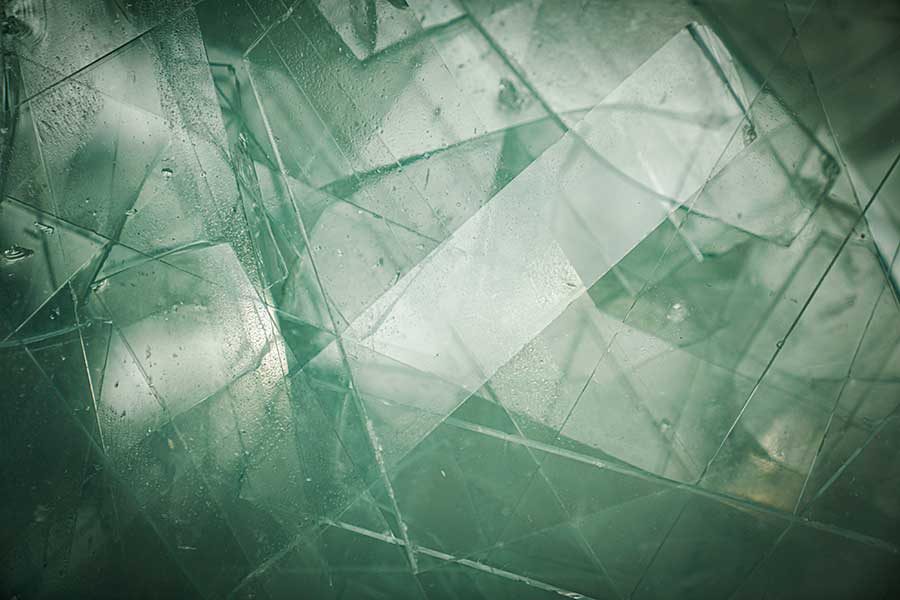 The first challenge relates to our manufacturing methods: How can we use the most efficient technology and processes to reduce consumption and waste? The second challenge is simpler: What to do with the waste glass?
In this article, we'll show how abc Glass has invested in better glass processing tech to boost efficiency and reduce waste. We'll also explore how several of our partner companies are leading the charge in glass recycling schemes to help reduce the glass industry's carbon footprint.
More efficiency = less waste
Most of our glass processing relies on sophisticated glass-cutting machines. Over the last 20 years, we have invested heavily in cutting-edge digital machinery to reduce waste, increase accuracy, and perfect the quality and tolerance of our glass products.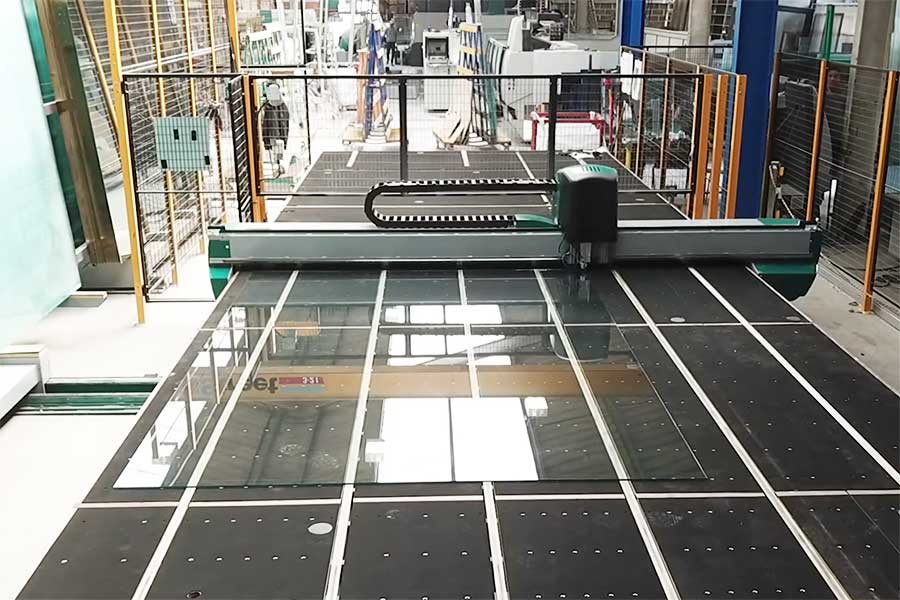 One such machine is our computer-controlled and -automated glass cutting lines (seen here in this factory tour video). This extraordinary kit calculates the most efficient use of glass by digitally laying out separate glass orders across a single 4-metre sheet of float glass. The aim is to minimise waste by intelligently maximising the amount of glass used on every sheet. We simply couldn't achieve this level of waste-reduction without help from automation.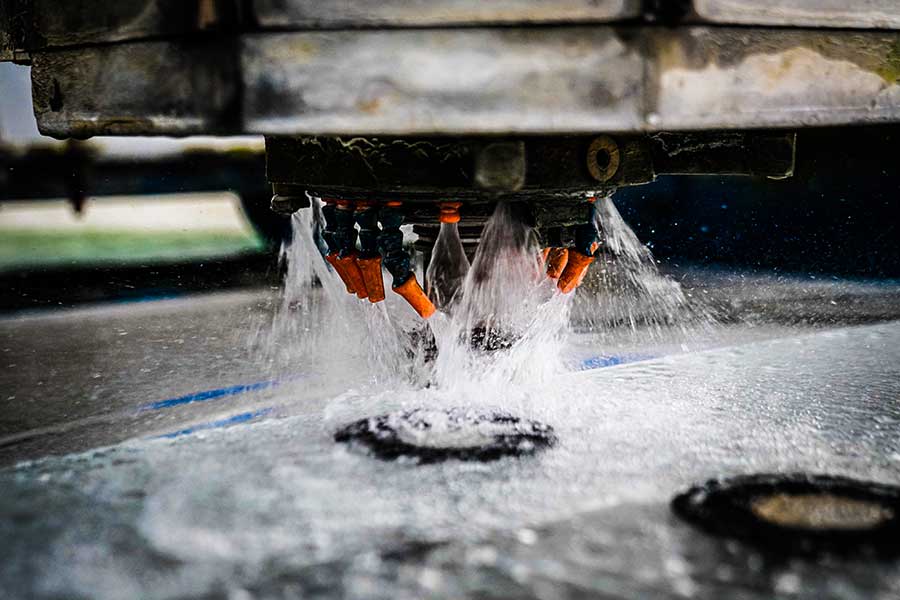 Several other computer-controlled machines help to reduce our glass waste. These include three high-tech CNC (Computerised Numerical Cutting) machines, which we rely on daily to create extremely complex and accurate glass shapes. CNC machines can be programmed by our technicians. Such easy-to-use technology drives accuracy and reduces waste as we process glass for customers.
How is our waste glass recycled?
In a perfect world, improved efficiencies in the manufacturing process would result in no glass waste at all. However, despite all our progress, abc Glass still ends up with a small amount of waste each day. Rather than consign this glass to landfill, we have launched several partnerships with outside companies who specialise in recycling glass waste.
One of these companies, Saint-Gobain, recycles around 55,000 tonnes of glass waste each year. A small fraction of this glass consists of waste from the abc Glass factory – we collect the off-cuts (or "cullets") from our glass processing machines and store them in large bags for collection. Once delivered to recycling plants, the cullets are sorted using smart digital machines before being processed into brand-new float glass.
Last year we recycled over 300 tonnes of waste glass through various Cullet Return Schemes. This works out to 25 tonnes a month – a figure we are proud of. The vast majority of this glass waste comes from off-cuts of float, coated, and mirror glass sheets used to process our wide range of glass products.
If you have any questions about glass recycling, or want to know more about how we're improving our carbon footprint through efficient processes, please get in touch. Our glass processing experts will also be happy to lend advice on your next project and explain how our range of services could help.