Nothing turns heads quite like a beautiful, azure-blue swimming pool. Whether at home or on holiday, an outdoor pool offers the ideal place to rest, play, and even exercise.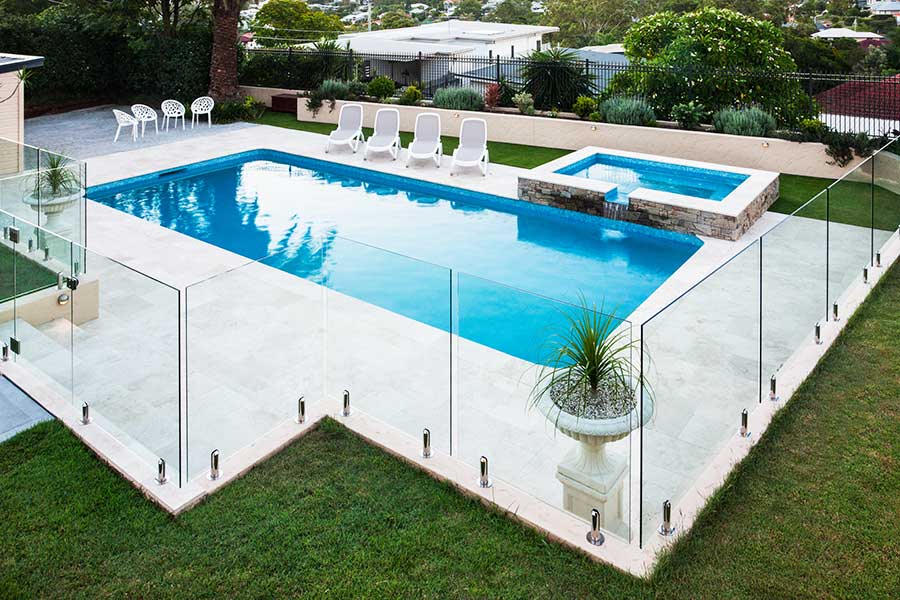 But a swimming pool without a surrounding balustrade is not quite complete. Glass swimming pool fencing can to jazz up your pool space while adding a much-needed layer of safety. In this article, we'll explain why glass is by far the best material for swimming pool fencing, and how designers can use glass fencing to bring out the very best in an outdoor space.
1. Safe and secure
When water is involved, safety must be the number-one priority. Glass swimming pool fencing provides a safe, robust border for your pool area. It greatly reduces the risk of injuries by preventing unsafe access to the water – especially from children.
Modern glass fencing consists of toughened or laminated glass panels fixed to the floor only or joined by patch fittings and newel posts. It's no different to the safety-first design of glass balustrades, balconies, and staircases.
2. Uninterrupted views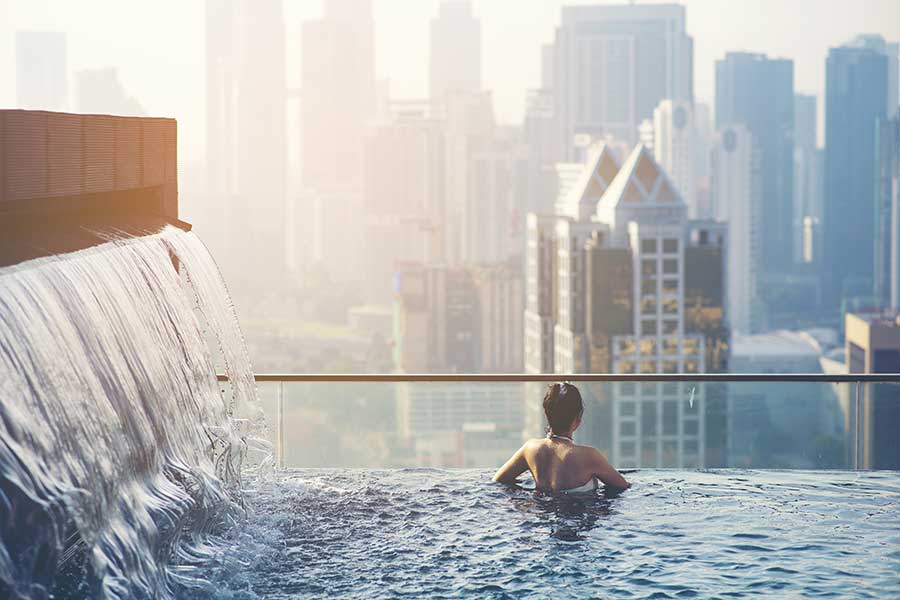 Visibility is a key advantage of glass fencing over wood or metal alternatives. Crystal-clear glass panels offer uninterrupted views of your entire outdoor space. This is especially welcome around a swimming pool area: Why hide your shimmering, luxurious pool behind opaque barriers?
To achieve even fewer sight obstructions, designers can opt for frameless glass swimming pool fencing. This stripped-down look allows for a seamless glass fencing design, with no metal components to get in the way (except for at the base).
3. Multiple glass finishes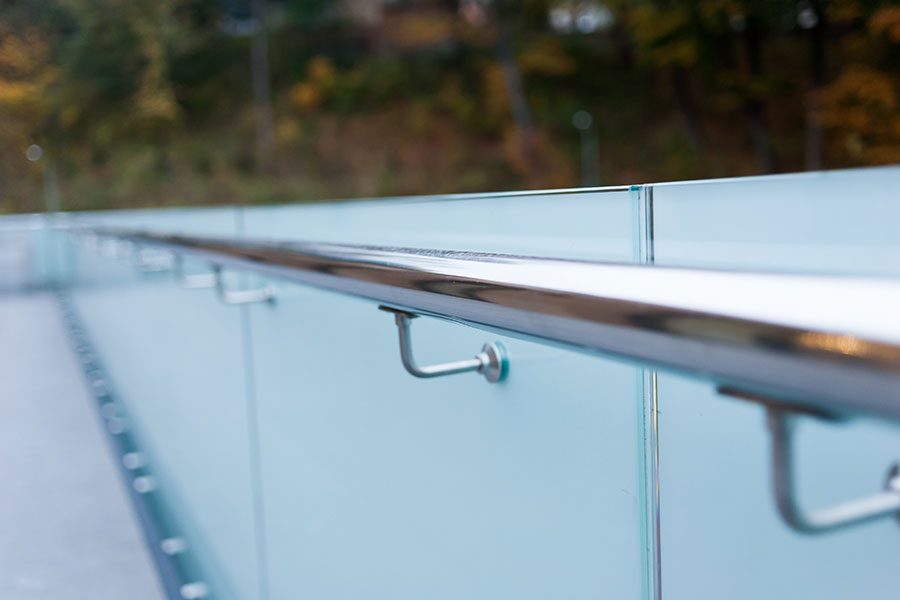 Modern glass processing techniques allow for all kinds of creative finishes and decorations. This allows for an added layer of privacy while enjoying the the outdoor pool. The most popular finishes are frosted or tinted glass panels, implemented as part of the glass laminating process.
Adventurous designers can opt for dozens of decorative glass patterns, from vibrant textures to cool veins. Back painted glass, meanwhile, comes with of hundreds of RAL colours to choose from.
4. Little-to-no upkeep
Maintenance is always a factor when selecting materials for a design project. Fortunately, glass swimming pool fencing fencing requires very little upkeep versus wood or metal. Glass is unaffected by wet conditions, is resilient against the elements, and requires no painting or protective coatings.
Best of all, glass fencing panels are remarkably easy to clean. Just use a basic glass cleaner spray and cloth – no specialist products required. And for added protection and convenience, the glass can be coated with a water repellent coating that helps to keep it clean and free from water marks and calcium deposits.
5. Any size or specification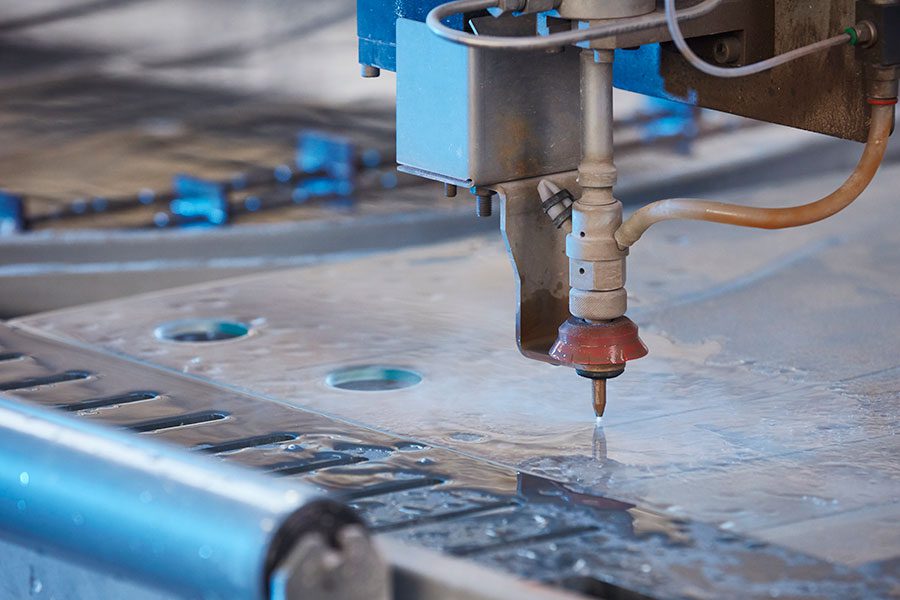 Glass balustrades aren't an "off the shelf" solution for protecting a pool. Instead, glass panels can be cut and shaped to fit any kind of bespoke design. This flexibility allows manufacturers to supply glass fencing for all swimming pool dimensions. No matter your preferred height, length, or shape, there's always an answer.
At abc Glass, for example, we use several CNC and waterjet cutting machines to produce made-to-measure class panels. This includes detailed cut-outs for any components that your design calls for.
Are you considering a glass fencing solution for a swimming pool? If so, abc Glass's technicians will cater to your exact specifications with robust, stylish glass panels Check out our wide range of glass processing services, or contact us if you have any questions.