The future of office working has never looked so uncertain. According to a recent survey by PWC, less than one in five executives predict a return to the pre-pandemic "five days a week" office schedule. For those who are returning to work, glass office partitions and screens could provide added protection.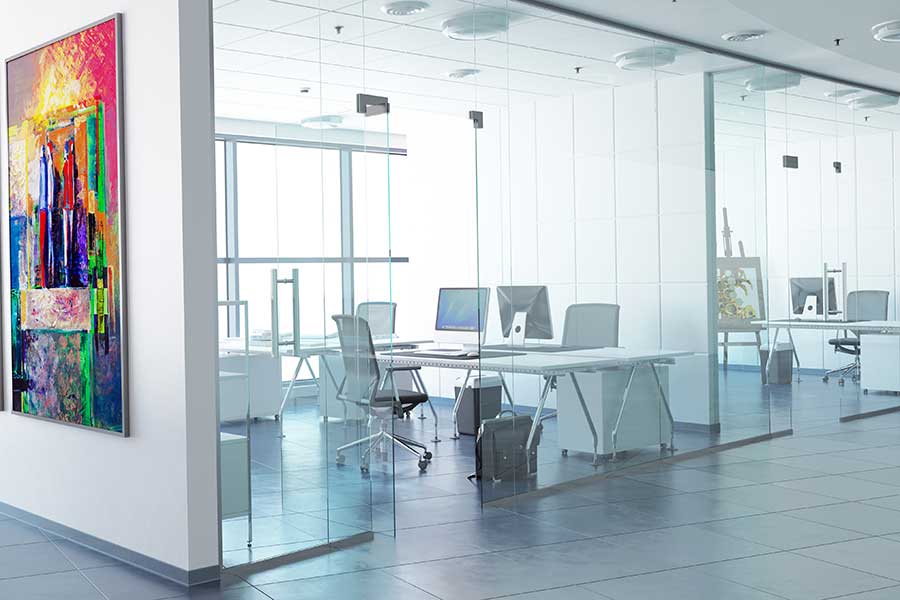 This doesn't mean, however, that offices are no longer important. In the same survey, 87% of employees say the office is "important for collaborating with team members and building relationships". Most workers will still want to come into the office – just not as regularly as before.
The upshot is that designers and office managers need to think hard about how offices will look post-Covid. With fewer bums on seats (or office chairs), there is now an opportunity to re-imagine how space is used in the office.
One office design trend we can predict with confidence is glass partitions. In this article, we'll explain why glass office partitions are here to stay, and how offices can best adapt to the "new normal".
Moveable glass partitions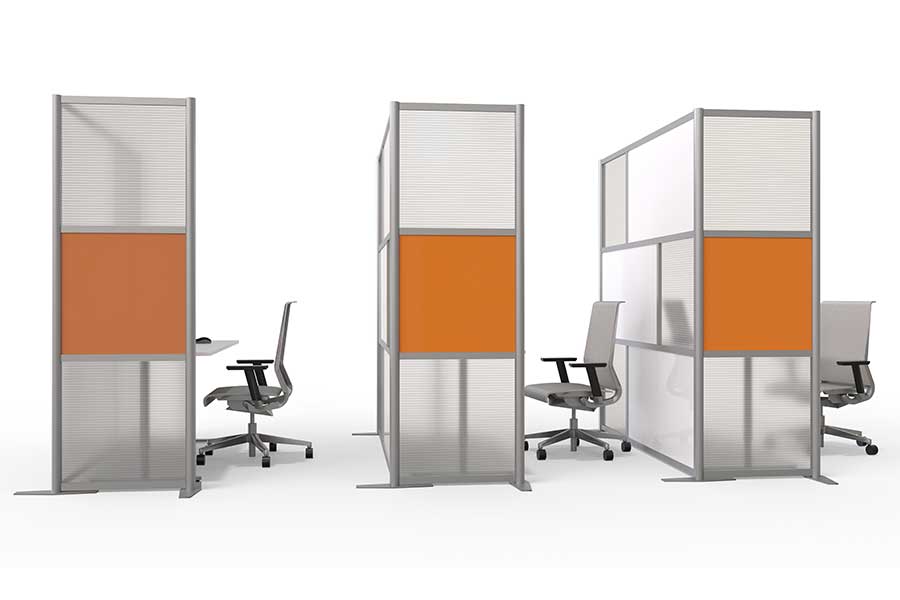 In the post-Covid office, flexibility is king. Companies that embrace moveable glass partitions will find it easier to re-zone their office space to suit new working patterns. These "walls-on-wheels" offer the same style and professional sheen of regular glass office partitions, while allowing you to shrink, expand, or modify your office space as you see fit.
Movable glass walls offer all kinds of options for office zoning. You can quickly create an impromptu interview room, or even a large conference area. Managers can assign small or large teams to "pop-up" meeting rooms, fostering teamwork and face-to-face communication.
When not in use, moveable glass walls can simply be stacked and put to one side. It really is that simple!
Frosted glass walls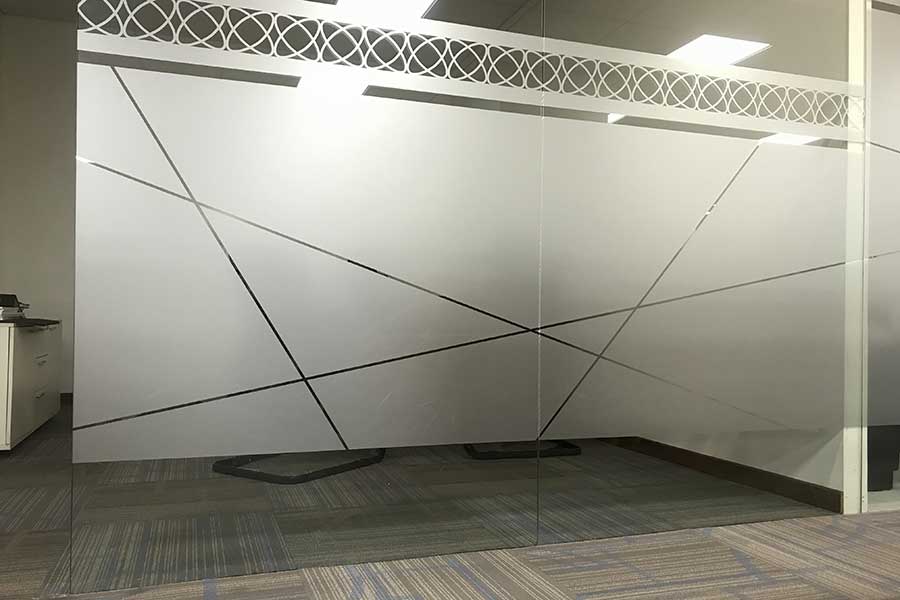 Hot-desking, as well as subleasing of extra office space, are just two ways that companies can save money and find efficiencies post-pandemic. For the latter option, you'll need an opaque divide between one group and another.
This is where frosted glass partitions come into their own. Sandblasted or frosted glass is a stylish way to achieve privacy in the office. Frosted glass walls are ideal for meeting rooms and other suitable spaces. You can even augment the frosted glass with lettering, graphics, and other patterns.
As a bonus, abc Glass can apply a RITEC ClearShield coating to your frosted glass office partitions. This will prevent any build-up of fingerprints, smudges, water marks on the glass surface.
Screens and full-height glass partitions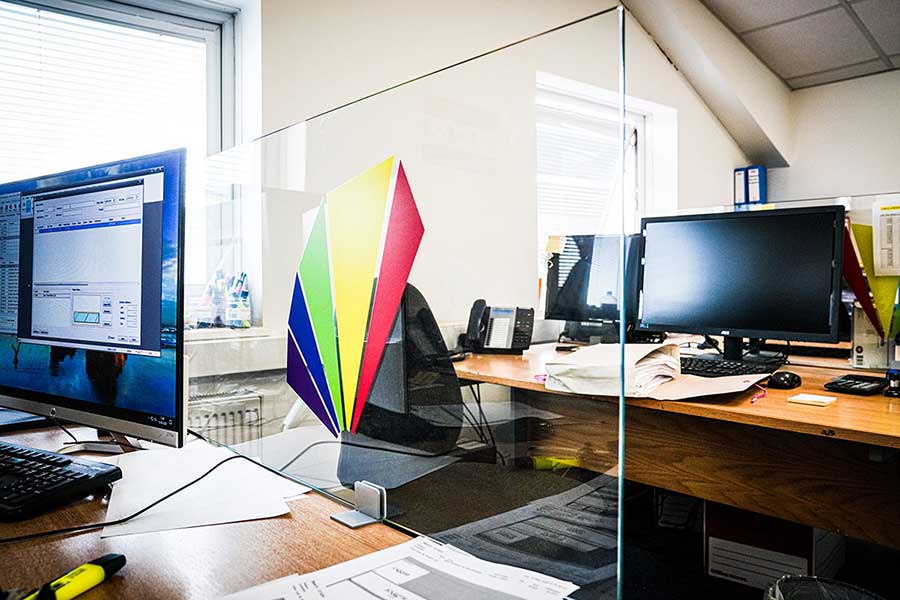 With scientists warning of several more years of social distancing, office managers need to be realistic. While open plan offices will remain popular, they are not easily adaptable to Covid safety rules.
There are two ways around this problem. The first is to install glass screens between workspaces. Clear, frameless glass screens made from toughened safety glass can ensure compliance with the 6ft rule without blocking light or sightlines.
The second trick is to use full-height glass partitions. These can be fixed or moveable – either way, the goal is to create a fool-proof barrier between desks and workspaces. What's more, abc Glass can create cut-outs in the glass to allow for hinges, door handles, and fittings.
If you're a designer or office manager needing glass office partitions, get in touch. Our expert team will happily answer any questions you may have about glass partitions for offices and guide you through our glass processing services.