What makes laminated glass such a popular choice for commercial and domestic spaces? Put simply, it comes down to two core features: safety and style.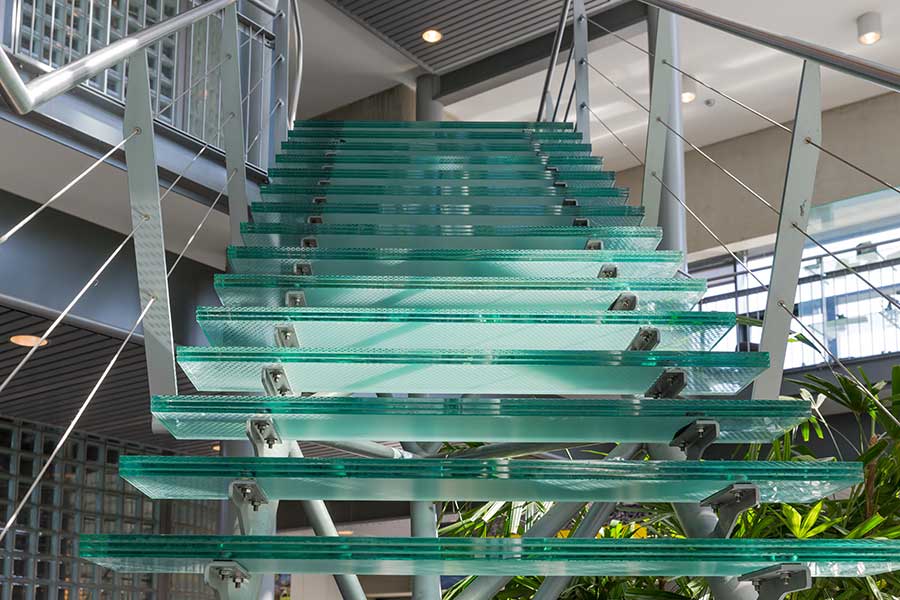 In this article, we explore what makes laminated glass so robust, and why designers and architects trust it for a wide range of safety applications. We'll also look at how to add a decorative touch to laminated glass to ensure your interior or exterior space excels on a stylistic level.
Why is laminated glass used for safety applications?
You sometimes hear laminated sheets of glass referred to as "safety glass". The safety aspect comes from the laminating process used to give the glass structural integrity. When a laminated panel breaks, the glass keeps its shape – whereas standard glass may shatter into hundreds of shards. All laminated glass sold in the UK must meet these requirements, labelled the EN 14449 safety standard.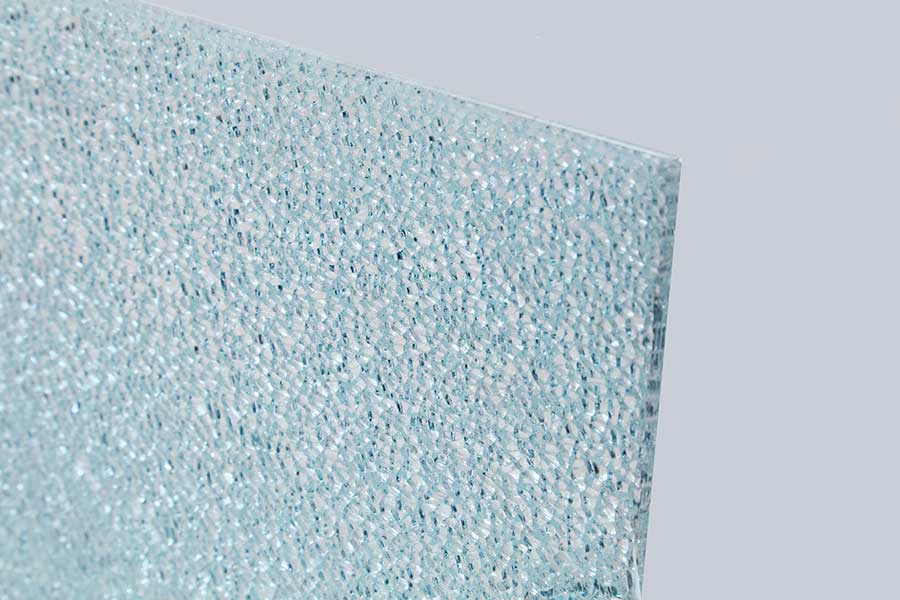 To understand why laminating gives glass strength, look at its structure. Laminated sheets of glass consist of three or more bonded layers, the most important of which is a plastic inter-layer. This is usually made from polyvinyl butyl (PVB) or ethylene-vinyl acetate (EVA) layer. At abc Glass, we stock float glass in 4mm to 19mm sizes and this allows us to produce laminated glass in thicknesses to suit projects ranging from internal glazing to laminated glass floors.
What other benefits does laminated glass offer?
Aside from safety, laminated glass offers several key benefits for both domestic and commercial use. The first is protection from solar and UV rays – up to 99%, in fact, compared to just 65% for tempered glass. Second, laminated safety glass is better at blocking out noise, so much so that it's used on professional recording studios.
Third, there's the fire-proof aspect of glass when laminated. While not quite as high performing as fire rated glass (which uses a gel interlayer instead of plastic), laminated glass is nonetheless recommended by engineers as "effective… for architects and building occupants." The fourth advantage is one that will hopefully never be needed: laminated glass is bullet-proof.
Last, but not least, is decorative laminated glass. Our glass technicians can create beautiful patterns of almost any texture and hue, all using modern digital printing methods. We can also add a sandblasted effect to your laminated glass, as well as custom back painting in any RAL colour.
What are the best uses for laminated safety glass?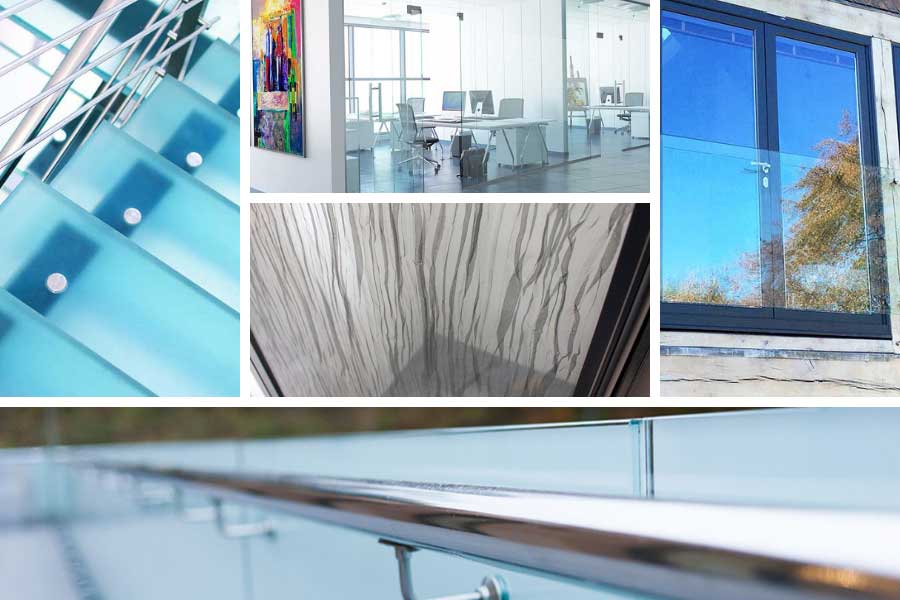 To find out more about our laminated safety glass products, or to see how abc Glass can help with your next project, please contact us. Our friendly team is on hand to answer any questions about glass, laminated or otherwise.