Are you looking to make a real statement with your next interior design project? A glass interior door could be just the ticket. There are many different styles of glass interior doors, from crystal-clear panels to frosted and patterned glass. But choosing the right door to suit your surroundings can be tricky. In this article, we take you through the basics of interior glass doors, helping you to pick the most suitable style for any interior.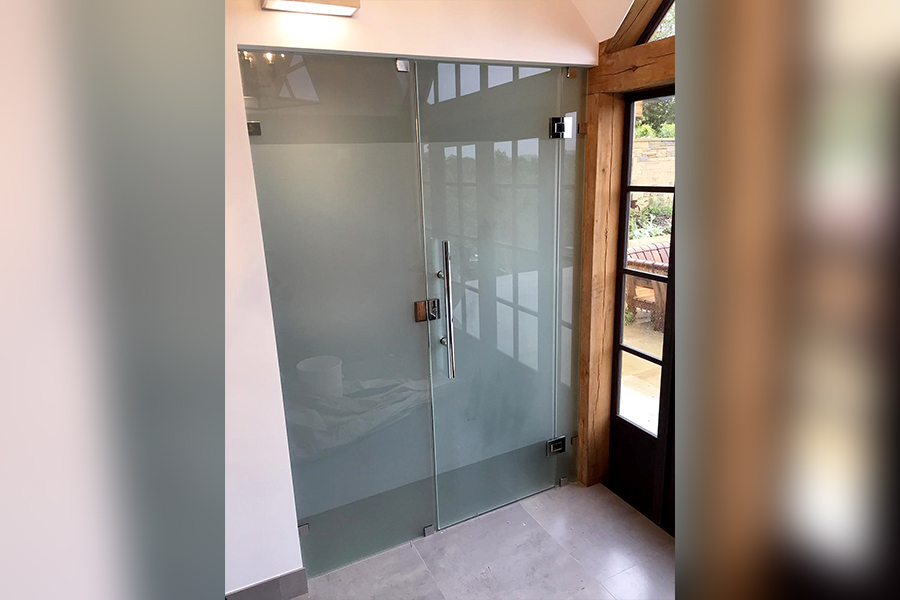 Why choose glass interior doors?
The popularity of glass interior doors has soared in recent years. Designers are becoming more aware of the benefits of letting light flow through the space. Glass doors – especially when combined with glass partition walls – result in a brighter and more "open" feel. Furthermore, advances in glass cutting technology make producing glass doors easier (and cheaper) than ever. This all fits in with a general trend towards frameless glass, as typified by the rise in frameless shower enclosures.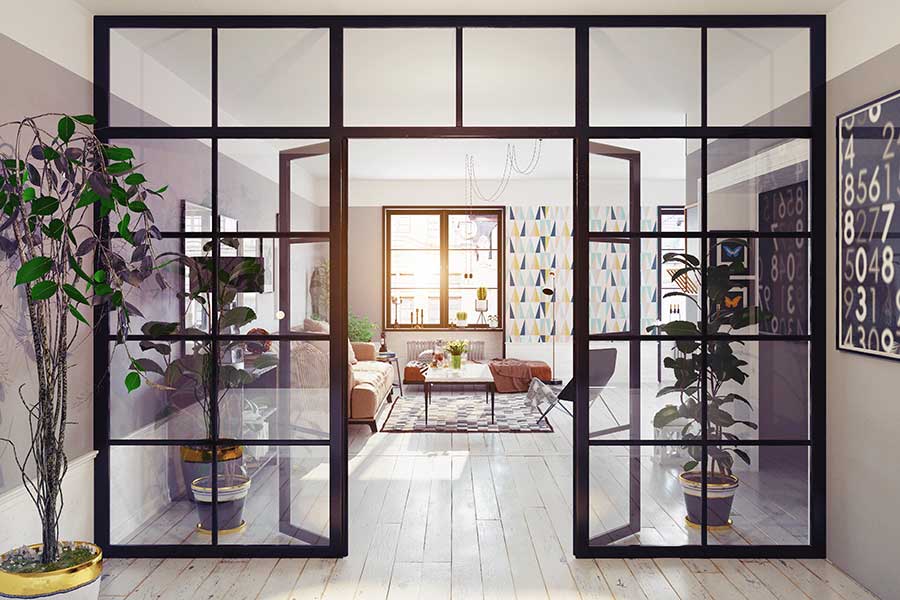 Glass interior doors are ideal for open-plan spaces. In the home, these may include "window walls" used to partition an ensuite bathroom from the bedroom. Or they could form part of a glass partition for the living room, kitchen, or dining room. We're seeing a resurgence in grid or Crittall style glass partitions with a matching glass interior door. For commercial spaces, glass interior doors truly come into their own, letting light flood into communal areas.
What styles of glass interior doors are available?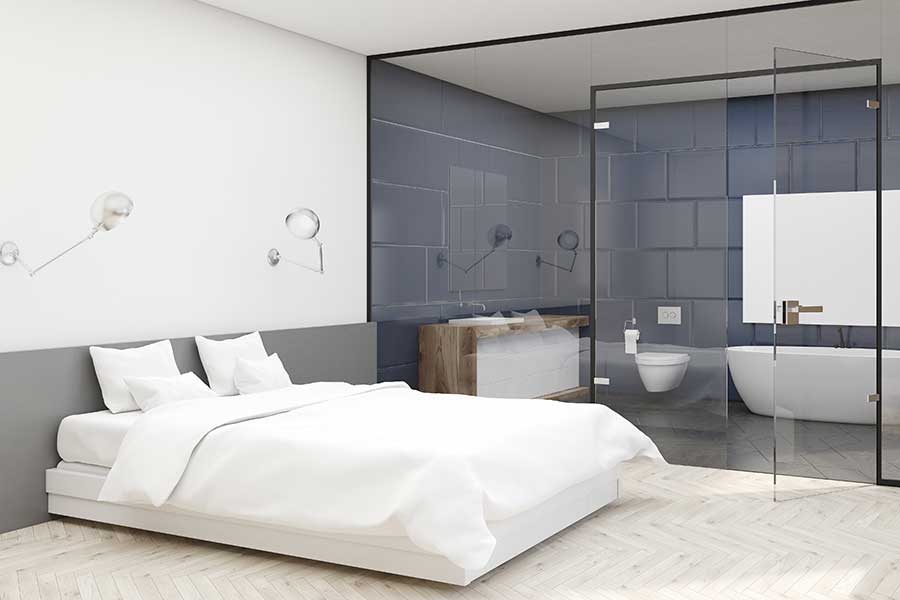 There are two basic types of glass interior doors: hinged and sliding. However, the customisation options for each style give you plenty of scope to be creative. These include:
Clear or ultra-clear – The natural choice for most interior spaces. What better look to tempt people further than a crystal-clear glass door? Jaw-dropping examples include glass doors flanked by glass wall partitions.
Frosted glass – Great for privacy, frosted glass interior doors are extremely popular for bathrooms. You can even include a frosted pattern into the design for a personal touch.
Digitally printed – Why not print an image or pattern onto your glass interior door? You can pick any RAL colour and all kinds of photo-realistic printed patterns.
Fabric interlayer – Decorative laminated glass is another stylish option. The look is achieved by bonding a mesh or fabric interlayer between two sheets of glass.
There's no hard and fast rule as to the best style of interior glass door. But a good designer will know which style goes best with the space, be it domestic or commercial.
How are glass interior doors made?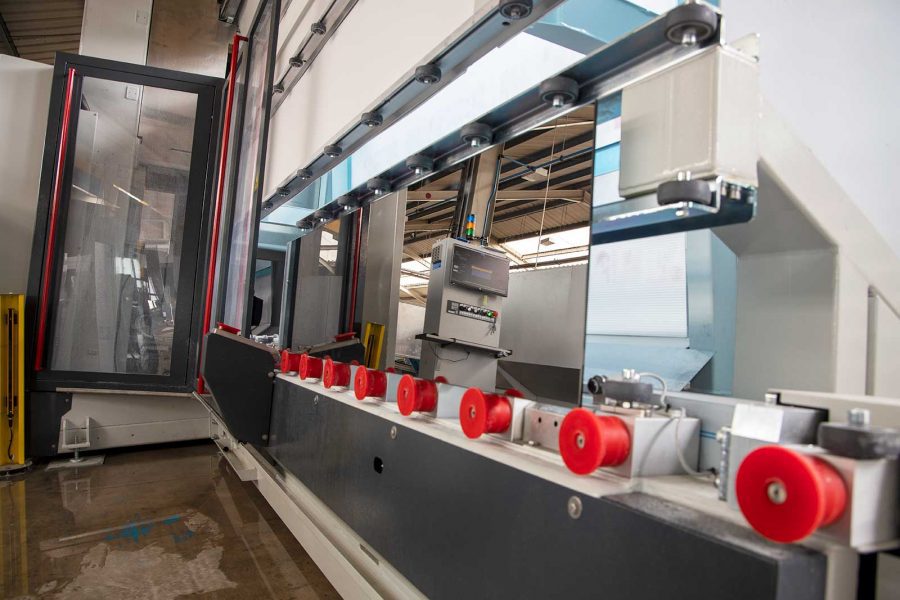 Glass interior doors are made from a single sheet of toughened safety glass. At abc Glass, all glass doors are produced using state-of-the-art CNC cutting machines in our Portsmouth warehouse. We simply input the dimensions of the glass door, as well as cut-outs and holes for hinges and a door handle. The machine handles the rest!
Glass interior doors are a stylish and understated way to enliven an interior design project. If you are interested in abc Glass's bespoke frameless glass doors service, feel free to get in touch with our team. We will take the time to listen to your requirements and suggest how to get the very most from your glass interior doors on a budget.