Bespoke shower areas are an increasingly popular trend in bathroom design. Large glass panels have never been more sought after in the bathroom, from seamless wet rooms to luxurious shower enclosures.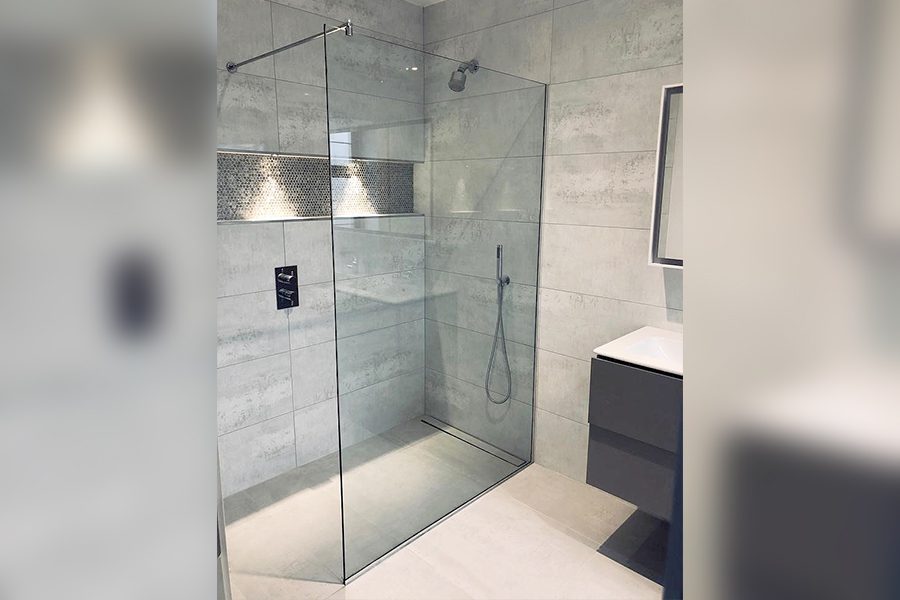 The first major appeal is one of style. An eye-catching piece of glass can transform even the most mundane bathroom into a striking modern statement. By adding a slide or hinged door, frosting, advanced CNC and water jet cutting into the mix, designers can alter the personality of a bathroom like never before.
Another factor is demographics. There are now more homeowners above 60 years old than ever before. This has led to a surge in "futureproofing" projects that cater for the needs of older, less mobile users. These projects tend to involve a "bath out, shower" in solution, replacing a classic bath tub with a bespoke shower area.
The final cut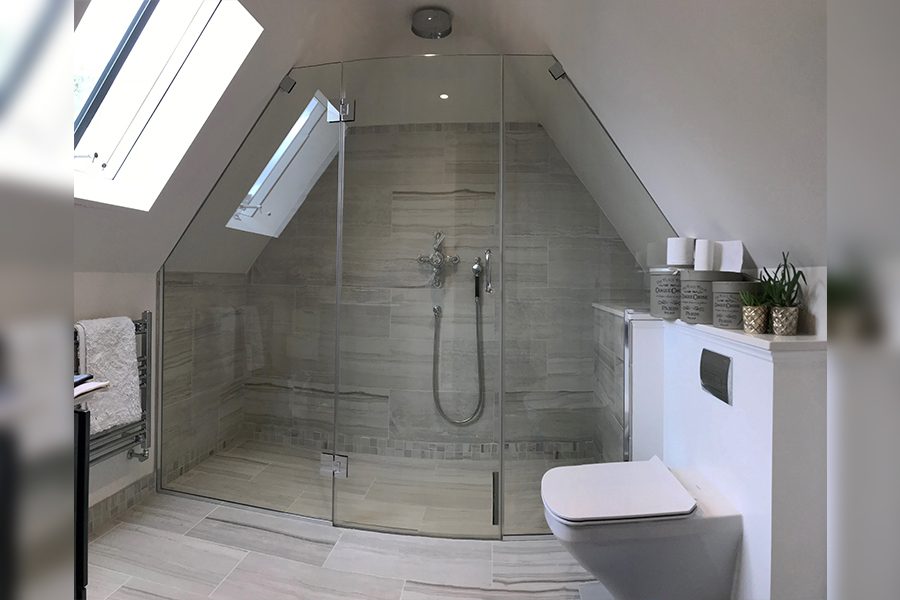 Many homeowners must adapting their new shower area to an unusual space. This is particularly true of older period homes, such as those with original wooden beams and low ceilings. Likewise, when squeezing a shower area under the eaves of a roof, you'll need more than a simple "off the peg" solution.
This is where a bespoke glass shower area comes in. World-class cutting technology, such as the kinds used by abc Glass in our Portsmouth factory, can be used to modify shower screens to fit even the most unorthodox dimensions. Indeed, there are virtually no limits to the shape of your glass shower enclosure. Odd angles and unusual dimensions are features to be embraced, not avoided!
When the going gets tough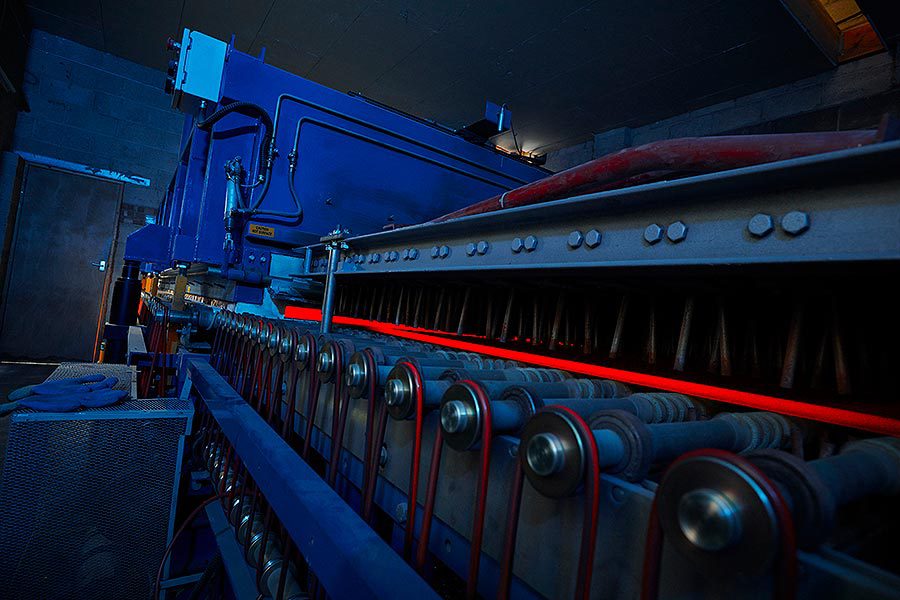 Safety is paramount when designing a bespoke shower enclosure. The last thing you need after slipping in the shower is for the glass panel to come crashing down with you. At abc Glass, we specialise in toughened safety glass for shower screens. This guarantees a sturdy and stable quality for even the most unusually-shaped panel. The panels are made through a careful process of heating glass to 600°C in our in-house furnace, before quickly cooling the outer faces.
Frameless is the future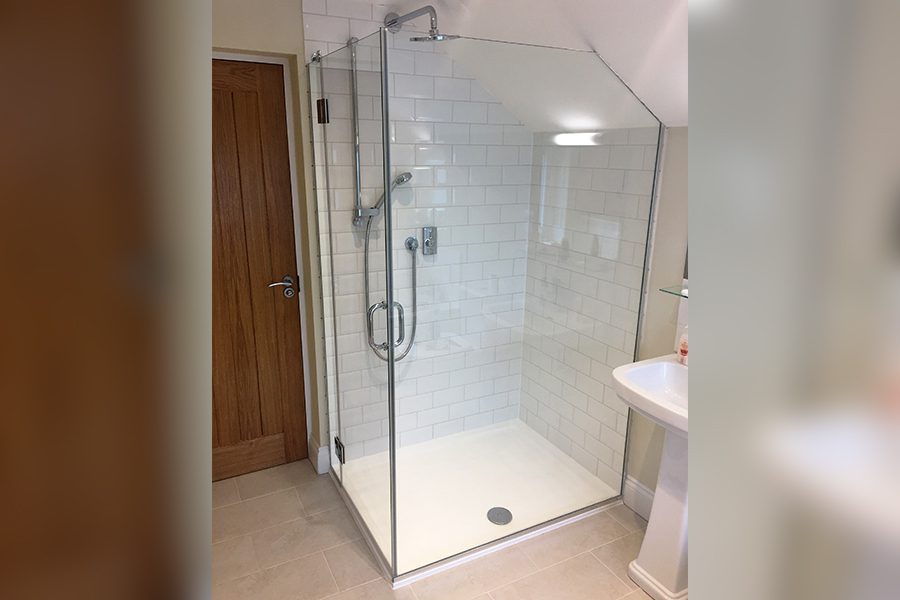 The unstoppable rise of frameless shower screens sums up the bespoke showers craze. Their appeal is obvious – not only are frameless screens sleek and stylish, but they open up huge potential for creative dimensions. If your screen is jutting up against a sloped ceiling (like above,) a steel frame is unnecessary. Our specialist team manufactures your glass enclosure to your exact specifications, resulting in a unique, minimalist design.
Do you fancy a cutting-edge bespoke shower area for your bathroom? Perhaps a stunning frameless design that integrates with the shape of the room? If so, abc Glass offers all manner of glass processing services, from intricate cutting to stunning glass colours and finishes. Use our contact page to get in touch with the team, or explore our many services for your ideal solution.