Sandblasted (or frosted) glass is one of the most reliably popular glass types in the commercial design realm. It offers commercial interior designers the chance to get creative and make a real impact through glass, whether in a hotel, office, spa, retail spaces, or any other public venue.
In this article, we'll list some of the many artistic and creative touches made possible by sandblasted glass panels. Whether you're looking to convey a message with a frosted glass sign or add a layer of privacy to a glass-enclosed space, sandblasting offers a stylish and cost-effective solution.
What is sandblasting?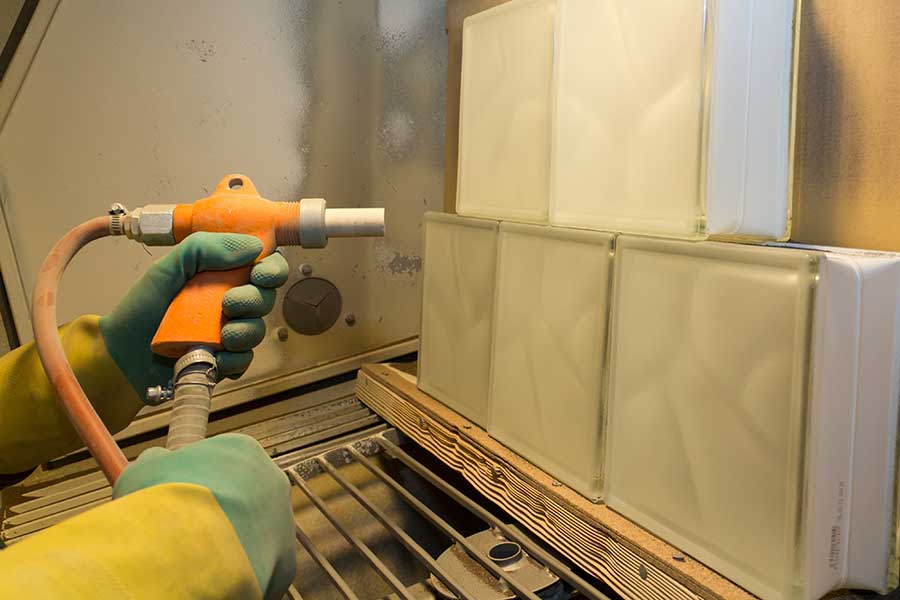 Sandblasting involves adding a "frosted finish" to a standard, toughened, or fire-resistant glass panel. The process works by firing sand particles at the surface of the glass to roughen the surface, creating an opaque frosted finish. The more passes made using the sandblaster, the more frosted the glass becomes. By masking off areas of the glass it is possible to create patterns, add logos or text to the glass, giving a wide range of design possibilities.
Next, the sandblasted glass is treated with ClearShield, a special polymeric coating. This helps protect the frosted glass from finger marks and dirt. As a rule, we always recommend a ClearShield coating. Unlike frosted window films, which consist of a self-adhesive film applied to the glass, sandblasting is permanent, weather proof and will not wear.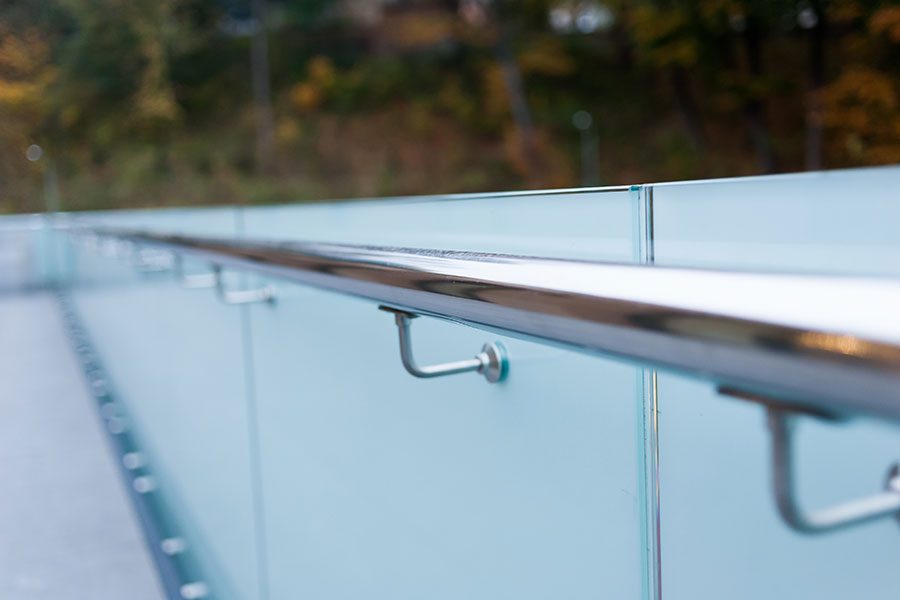 As you'd expect, the transparency of sandblasted glass varies widely depending on how it's processed. When looking through a lightly frosted panels, it should still be possible to see through the glass and make out colours and shapes. At the other end other scale, a strongly sandblasted panel effectively blocks out any view through the glass, with only bright light visible.
For commercial use, there are three main types of frosted glass:
Frosted glass signs – Ideal for corporate or commercial spaces where a company logo or branding must be displayed. Instead of fully sandblasting the glass, our technicians mask off parts of the glass to allow lettering and graphics to be permanently etched into the panel – otherwise known as partial sandblasting.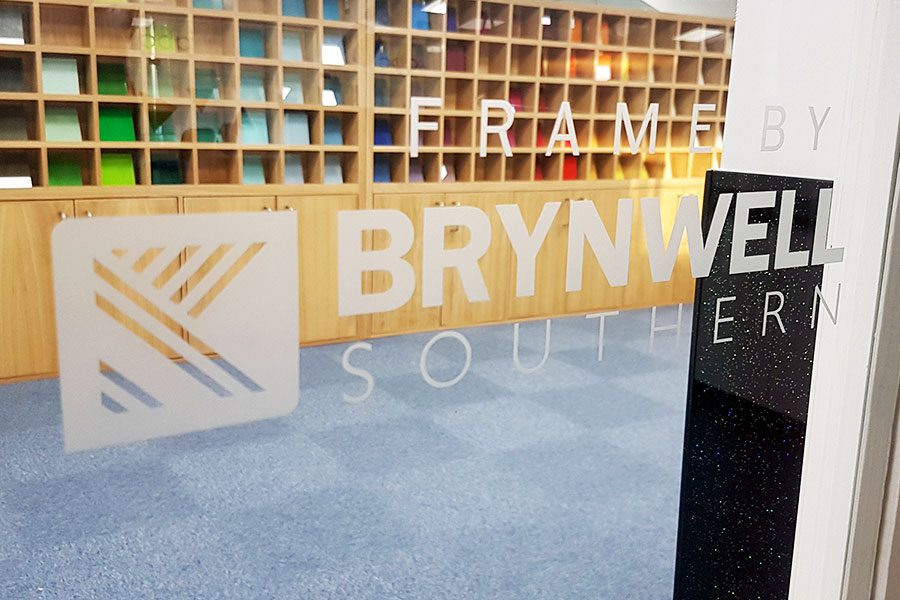 Patterned sandblasted glass – This adds a decorative touch to otherwise-boring glass office partitions and balustrades. Using patterns or motifs, we can customize your frosted glass to suit the mood or function of the space. Again, this is achieved by masking off the glass during the sandblasting process, leaving a striking frosted glass pattern.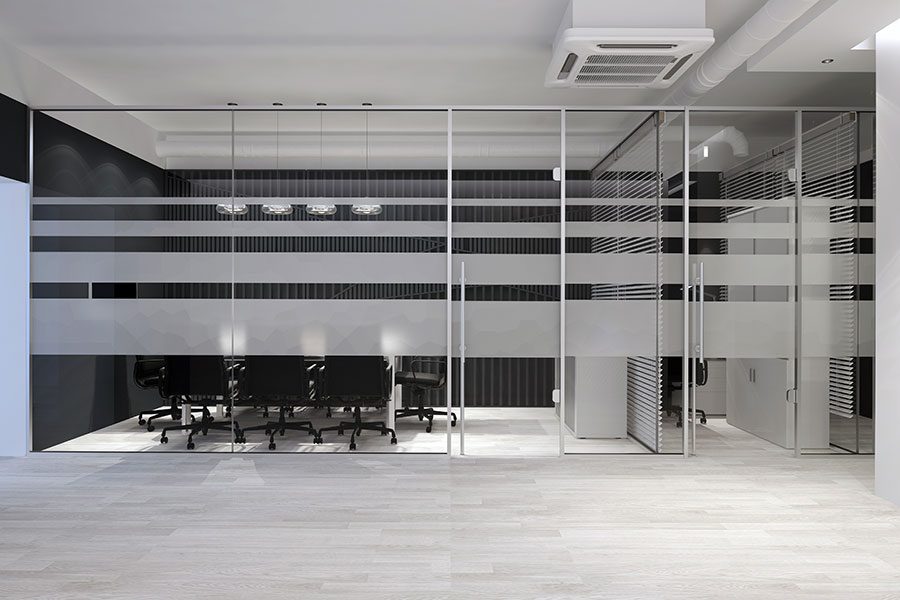 Fully sandblasted glass – A belt-and-braces option for spaces that demand privacy, such as meeting rooms, but also require a good amount of light. Full sandblasting is also advised for glass floors and stairs, as it provides modesty while allowing light to penetrate below.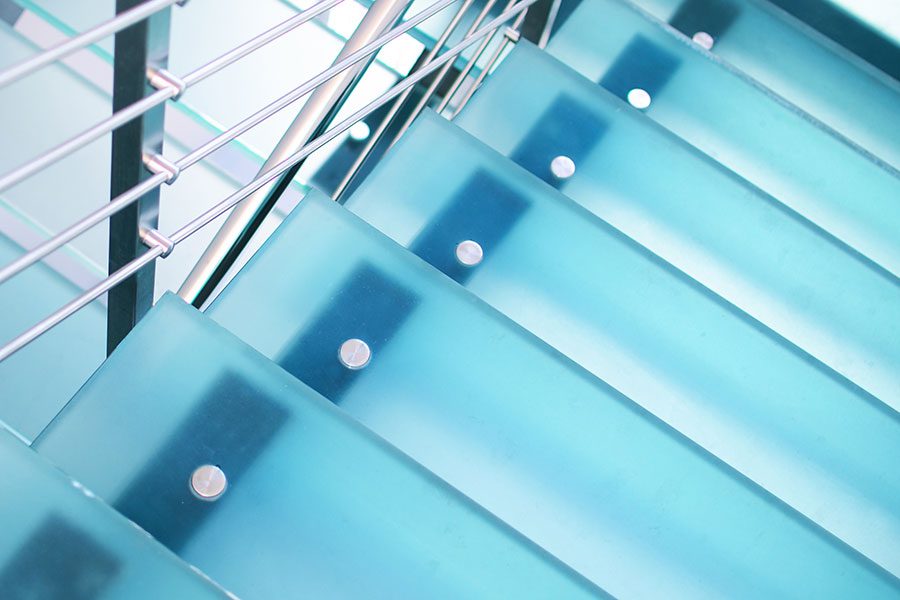 Frosted glass is just one example of the combination of human craft and technological wizardry that we use every day in our Portsmouth glass processing HQ. If you have any questions about our glass frosting service, or indeed any other glass processing service or glass products, please contact us