A glass balcony is one of the most overlooked options for expanding your outdoor space. A lot of myths persist about the safety and cost of glass, which we hear in anxious questions from customers: Are glass balconies safe? Do they offer value for money? Are they suited to small spaces? The answer to all is an emphatic "yes".
To explain more, we've put together our five top reasons to invest in a glass balcony…
1. Superior views from any angle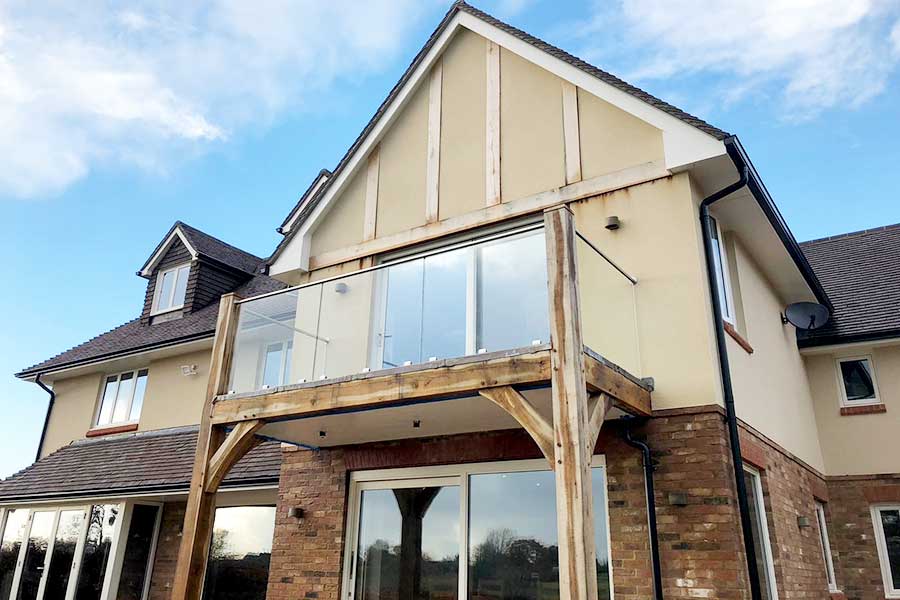 The great flaw of traditional balconies – i.e. those made from wood, stone or metal – is that the view is often obstructed. This becomes a problem when sitting down: who wants to eat breakfast while staring at an opaque balustrade that blocks your view?
By contrast, glass balconies offer a fully unobstructed view of your surroundings. Clear toughened glass panels are a godsend, letting you lie back on your balcony without missing out on the view. Furthermore, glass allows sunlight to shine across the entire balcony area, with no ugly shadows forming throughout the day.
One day, perhaps, someone will invent a see-through metal sheet. Until then, glass balconies are the only option for guaranteeing the fullest, most dramatic views from the comfort of your home.
2. Perfect for tight spaces (and limited budgets)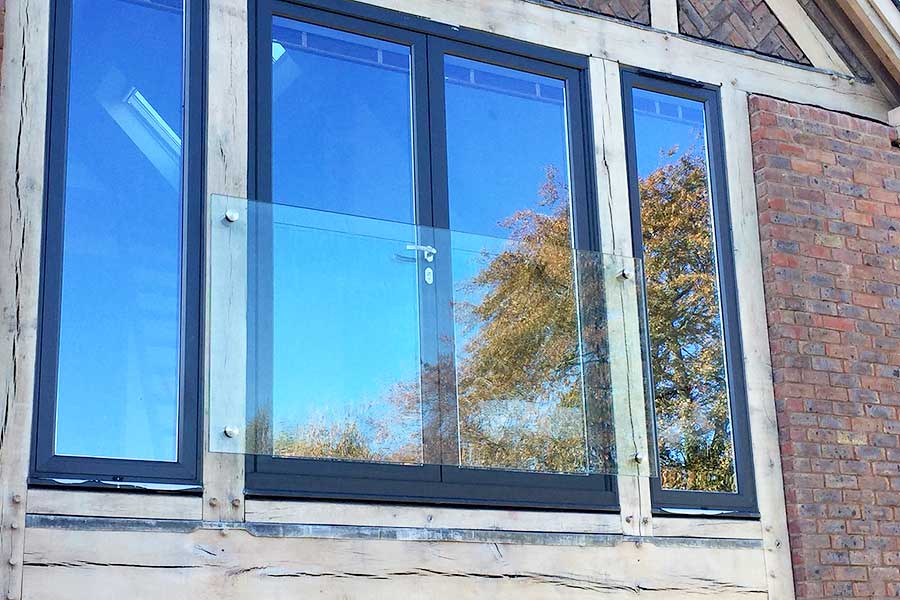 Space can be overrated. After all, the main purpose of a balcony is to offer views, rather than a space for swinging a cat. Many of our favourite glass balconies offer a limited amount of space, such as Juliet balconies and simple glass balustrades across a large door. Such designs are ideal for small homes and apartments that lack the space for a full-on glass balcony. Unsurprisingly, these compact balconies cost rather less than their bigger, more imposing cousins.
Another bonus to glass is the relative ease of installation. The glass can be cut and predrilled to suit a variety of prefabricated clamping systems, making it easy to install the glass panels quickly.
3. Can be 100% frameless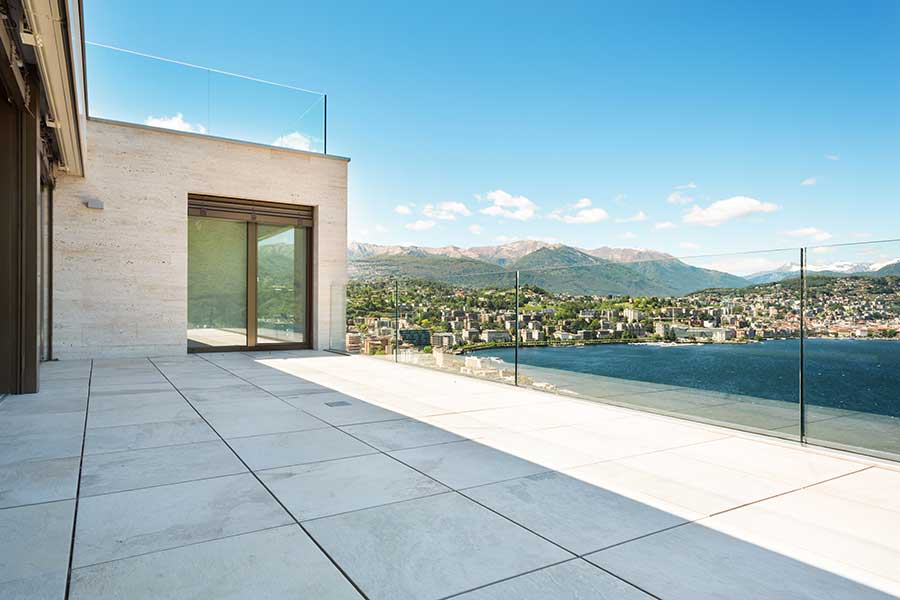 Frameless made-to-measure glass panels are a staple of modern shower rooms, partitions and doors, staircases, and more. But they can also be harnessed to create stunning frameless glass balconies and balustrades. We use glass edge polishing techniques to give the exposed panels a smooth, rounded edge ideal for frameless glass balconies. They're also a natural choice for smaller balconies such as simple glass balustrades.
4. Dozens of laminated or decorative glass options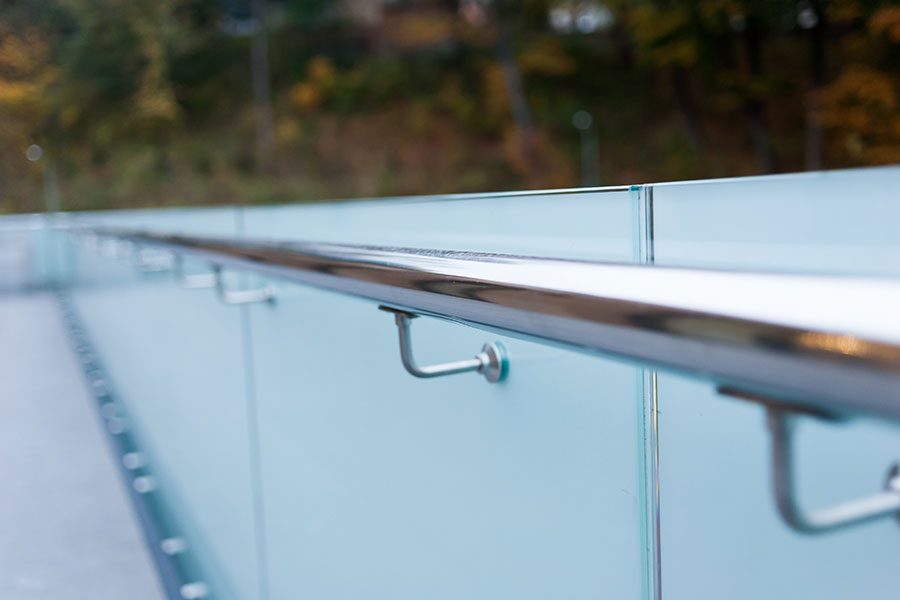 In our experience, many homeowners opt for laminated glass panels when designing their balcony. The most common reason is privacy – frosted or tinted glass prevents anyone from peeking into your balcony space, while still allowing plenty of sunlight to pour through. You could even go big and bold with coloured glass panels, or steal the show with decorative glass patterns.
5. A glass balcony is safe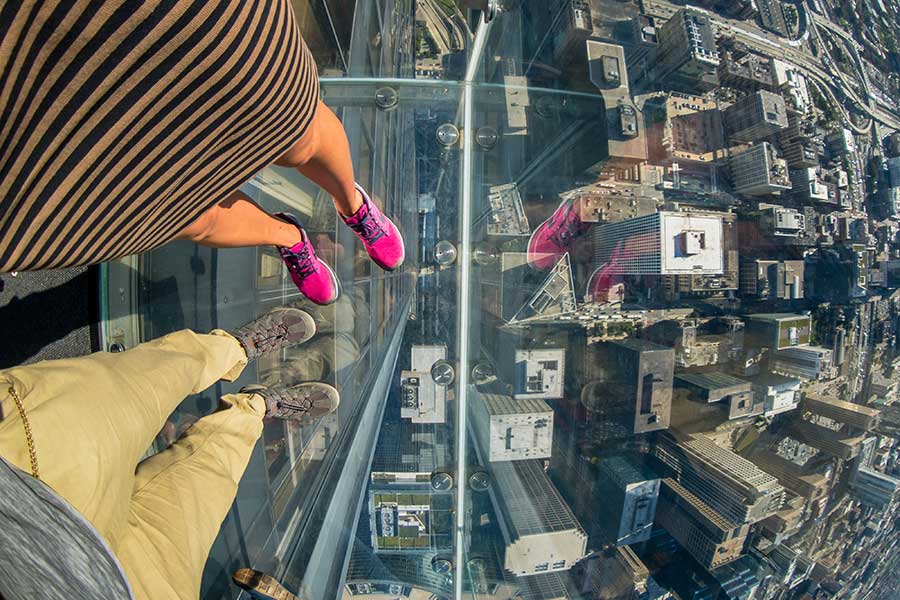 Framed and frameless glass balconies are exceptionally robust. The glass panels serve as load-bearing supports that can withstand all kinds of abuse and footfall. Modern designs use extra-strong base mounts and clamps to help bolster the integrity of the structure. Toughened safety glass is often used for glass balconies – our machines can produce toughened panels up to 2.5m x 4m in size.
Are you interested in a glass balcony for a domestic or commercial project? abc Glass offers 20 years' experience in glass processing for all kinds of glass balconies. Our experts are happy to answer any questions you may have – just get in touch via the contact page.