When it comes to mirrors, interior designers are always on the lookout for creative styles. Made to measure mirrors are a godsend when 'off the peg' just won't do. abc Glass specialises in making custom mirrors of all shapes, sizes, and finishes. Our state-of-the-art glass cutting, polishing and bevelling machines can bring virtually any design to fruition. Odd shapes, stunning finishes, and bespoke patterns and text can be easily produced at a scale of up to 3.2m x 1.8m (polished only).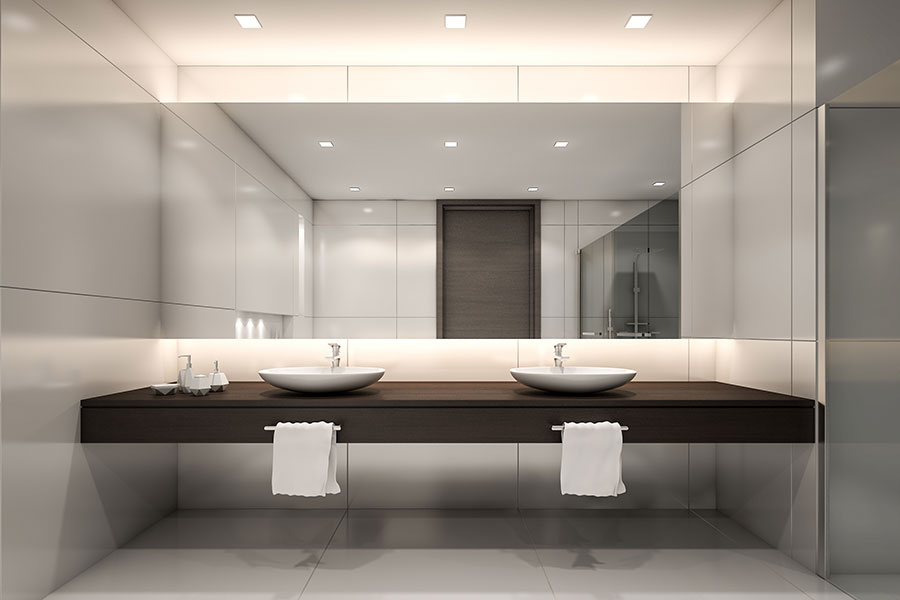 The age-old question – modern or traditional?
Two styles of mirrored glass are most common – silvered with clear glass and antique. We specialise in producing made to measure mirrors in both styles for a versatile range of uses. Here is a quick explanation of what each style offers:
Standard – Your typical "modern" mirror: clean, bright, and without distortion or effects. This style of mirror is commonplace in domestic and commercial spaces.
Antique – One for the traditionalists. Usually found in period interiors, this style is created by "aging" – using chemicals to alter the mirrored backing for an old and distressed or industrial look.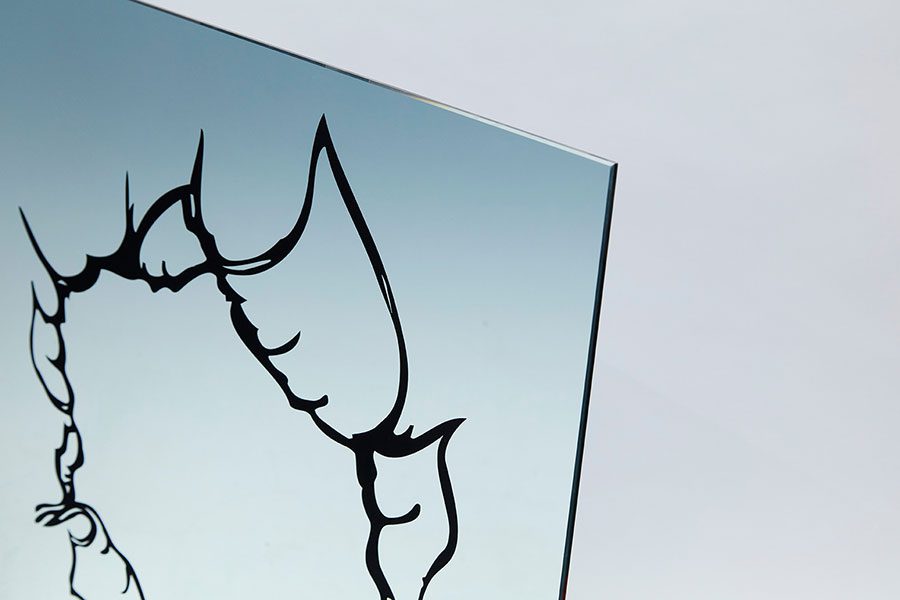 Choosing the right style will depend on the function of your mirror. Standard mirrors are ideal for clean and contemporary spaces such as modern home interiors, offices, gyms, bathrooms, and so on. Made to measure mirrors are increasingly being used for home features such as cladding wardrobes, frameless mirrored doors, and bathroom and kitchen splashbacks. Modern clear mirrors are the best choice for uses where clarity and detail are important, such as in bathrooms while large clear mirrors can add light and space to small rooms.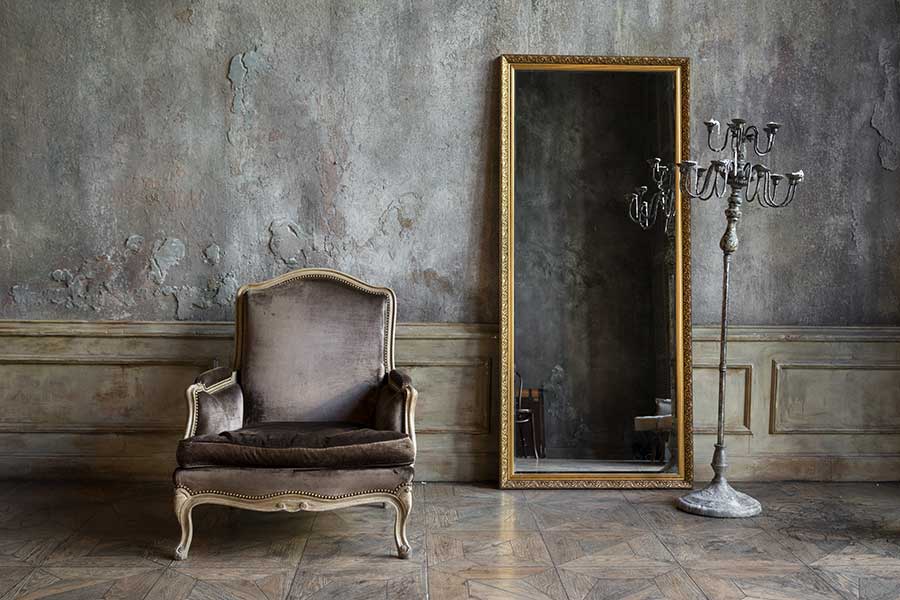 Antique mirror glass, meanwhile, is growing in popularity as a design statement. Just searching #antiqueglass returns a plethora of images and ideas on Instagram, Houzz, and other image sharing platforms. This style is perfect for boutique hotels, nightclubs, and other buzzing commercial interiors. Homeowners, too, are embracing the antique trend, combining the aged glass effect with traditional frames. Demand also comes from those seeking to restore an antique mirror due to breakage.
The beauty of bevelled edges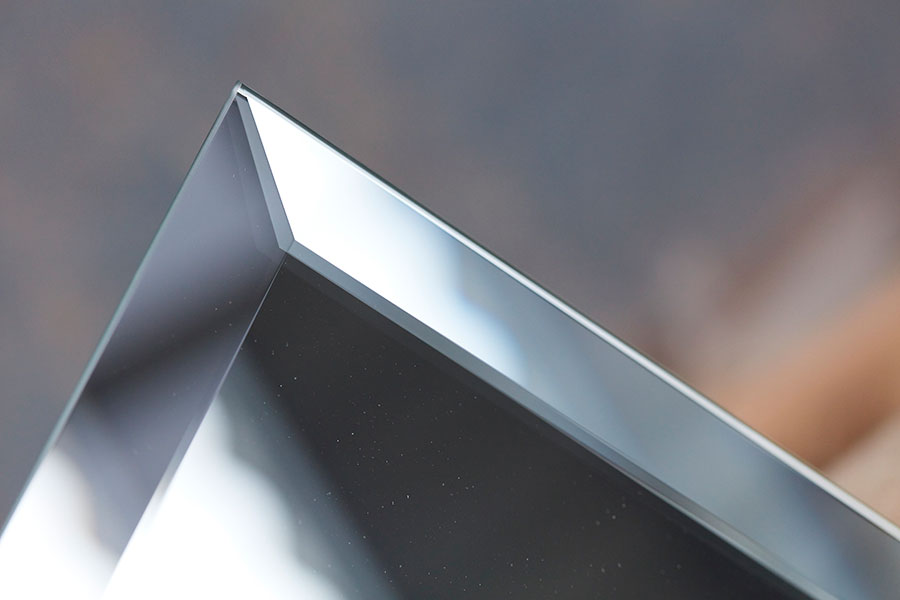 A key design feature of many mirrors is a bevelled edge. This is where the edges of a mirror are polished at an angle, resulting in a neat, decorative edge. Aside from the classic mirror, bevelled edges can be applied to glass table tops, glass door panels, and even glass shelving.
Indeed, bevelled edges are so popular you could be forgiven for thinking that bevelling is simple to do – far from it. At abc Glass, our skilled technicians use a top-of-the-range Bavelloni B73 bevelling machine for glass and made to measure mirrors. Simply choose your bevel width – we can achieve anything between 6mm and 40mm – and marvel at the results.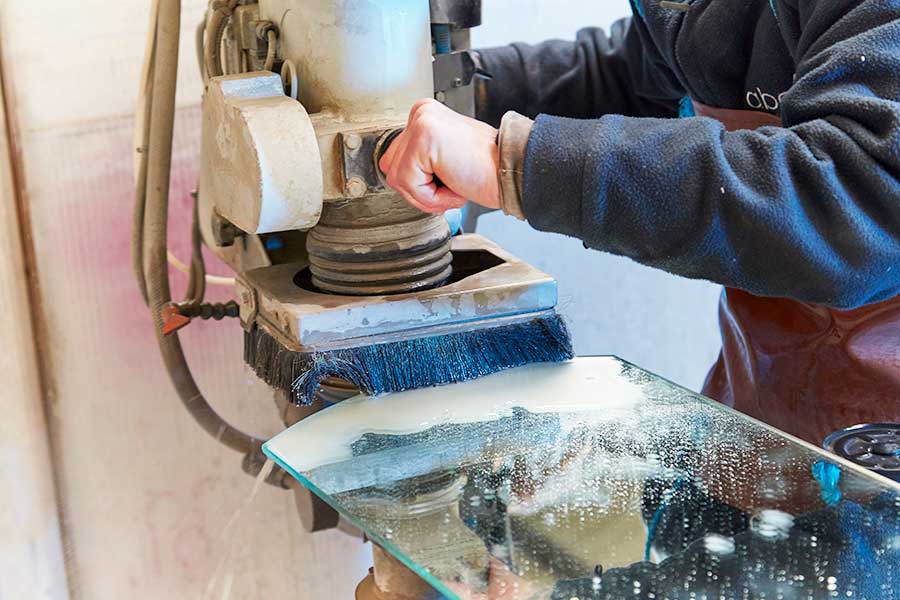 Our pièce de résistance, however, is a hand bevelling service. Bevelling by hand is a rare skill among modern glass processing companies, and one that we are proud to keep alive in the age of automation. This option is ideal for certain kinds of made to measure mirrors, such as round mirrors and mirrors with complex shapes.
Applying the perfect finish
Aside from bevelling, there are many exquisite finishes you can choose for your made to measure mirror. These include:
Polished – Ideal for frameless mirrors where glass edges must be made less pronounced. With our glass polishing machine, we can produce either a neat flat finish or a diagonal finish on any mirror between 4mm and 19mm.
Sandblasted and frosted – For a cool "obscure" effect, abc Glass can sandblast either the whole surface or create frosted patterns.
Part-painted – Simply choose your desired RAL colour, and our technicians can create any patterned mirror of your choosing. Text, artwork, geometrics – anything goes!
Contact us for made to measure mirrors
If you are keen on a made to measure mirror for your home or commercial building, please speak to our glass processing experts. We will answer any questions you may have about mirrored glass, from design and production to cost and delivery. Call us on 023 92 678 222 or send the team a message via the Contact Us page.