In interior design, a lack of space can prove as big a challenge as a tight budget. However, unlike the latter, there are several creative ways to get around a shortage of square feet – the easiest of which is to install a few well-placed mirrors.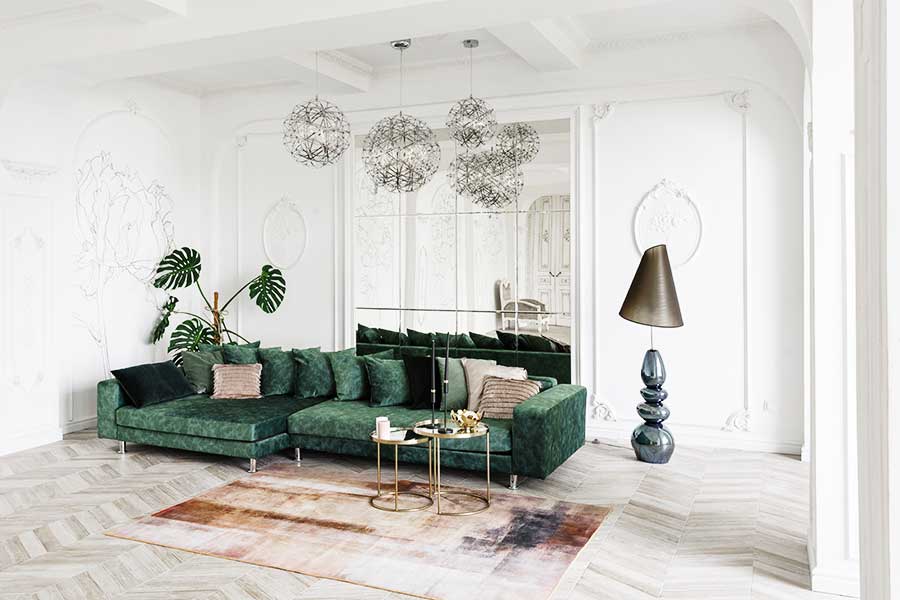 As well as expanding the sense of space, mirrors dramatically increase the light levels in a room. And even in this age of phone cameras and selfies, bathroom and bedroom mirrors remain the only serious way to check your appearance.
While home retailers and furniture stores are great places to find "off the peg" mirrors, bespoke options are worth considering. At abc Glass, we specialise in cutting mirrors to size for a made-to-measure design.
So, where to start? With dozens of different mirror styles on the market, it helps to know what kind of mirrors work best in what spaces. In this blog, we'll run through some of the most effective ways to use mirrors to increase light and space.
Large wall mirrors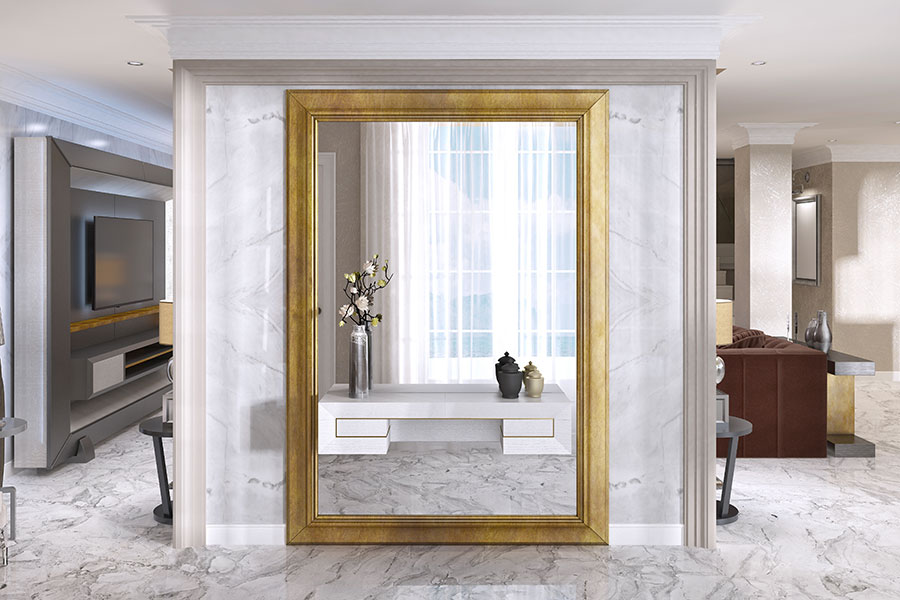 Sometimes the simplest option works best. Large wall mirrors are a quick and cost-effective way to make a living room or bedroom seem bigger and brighter. Requiring no installation, they can be simply hung or lent against a wall, serving as a statement piece of furniture.
By adding a frame, you can tailor the mirror to the style of any room. In a period bathroom, for example, an ornate mirror frame is the perfect counterpart to a traditional bathtub with Edwardian-style brass or chrome taps. There's no better way to boost the authenticity of the room's style while adding extra space and light.
Splashbacks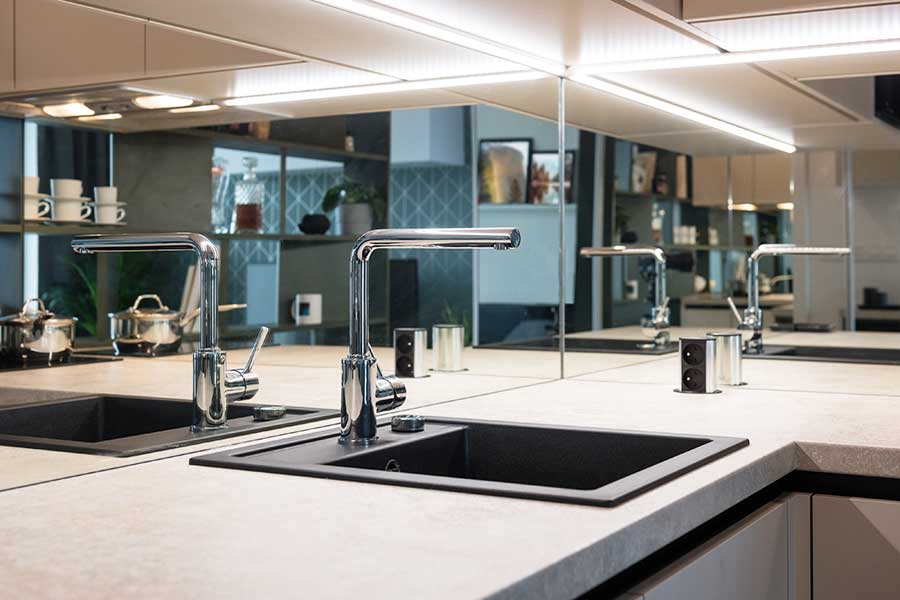 No two splashbacks are exactly alike – especially when mirrored. A bespoke mirrored splashback can add depth and light to your bathroom or kitchen. This is in stark contrast to frosted glass splashbacks or wall tiles, which, although great to look at, lack the multi-purpose benefits of a mirror.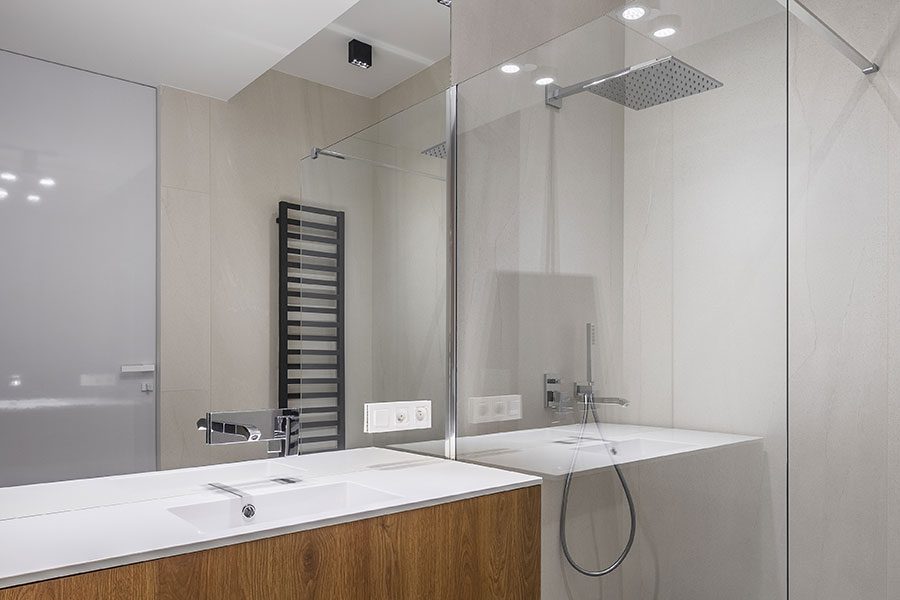 What's more, mirrored splashbacks are often cheaper and simpler to install than wall tiles. In bathrooms, they can be used against a bath panel to reflect the floor tiles and create the sensation of more space. Another trick is to install them around a bathtub on multiple walls.
Wall cladding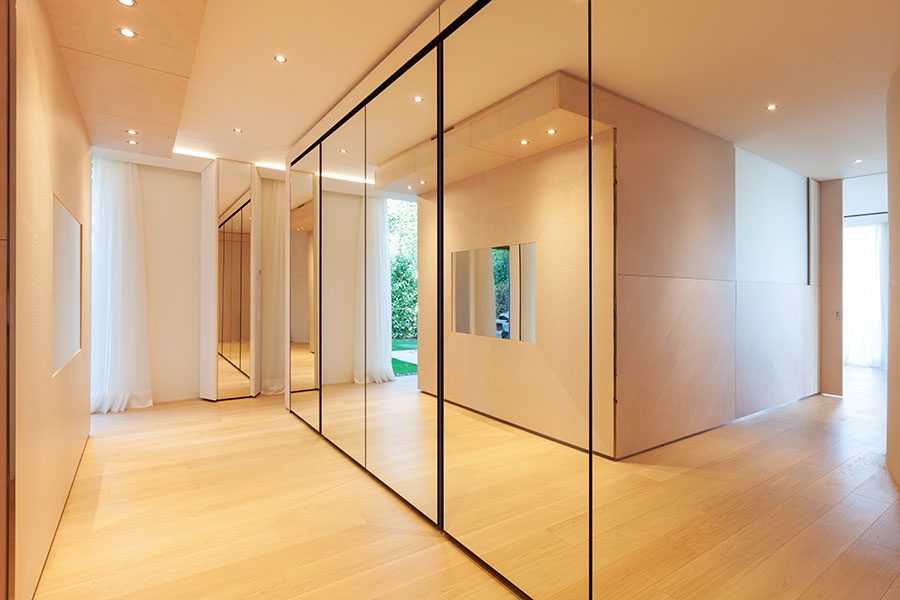 Wall cladding instantly "doubles" the size of a room, no matter how small the space. Cloakrooms are the classic example, with half-tiled, half-mirrored walls proving a popular style in contemporary homes. But you can also apply wall cladding to awkward areas like alcoves and hallways to create the illusion of a long corridor.
If possible, consider cladding two walls or more – nothing beats the radical feeling of space with multiple reflections.
Mirrored doors
Like any glass product that can be cut and shaped, mirrors offer incredible versatility for designers. Take our bespoke mirror service – we can create a customized mirror to fit almost any door, wardrobe, cabinet, or vanity unit in your home.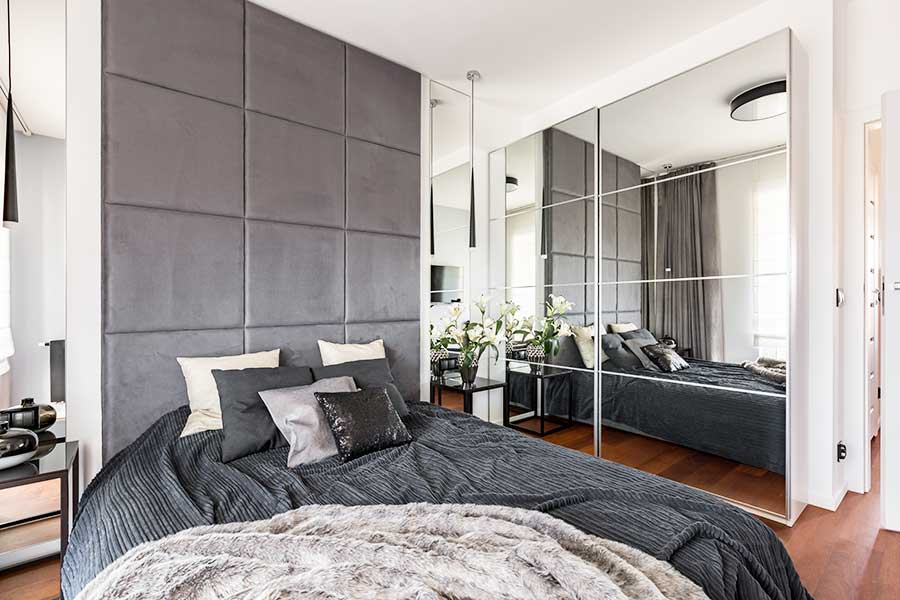 What better way to add space and light in the bedroom than adding mirrors to a fitted wardrobe door? Just like with a floor-to-ceiling mirrored wall, you'll be able to instantly check your appearance in its full head-to-toe glory. Mirrored doors are also a great option for vanity units in bathrooms and dressing rooms. Even shower doors can be kitted out with a mirror to squeeze more space from a small bathroom.
Courtyard gardens
It's not just interiors where mirrors can transform a space. If you're proud of your garden and want to add a whole new perspective, why not prop a large mirror against a tree, fence, or bench? Another trick is to place mirrored panels on the ground against your borders – this will capture the best of your flowers and plants, making them seem fuller and more lush.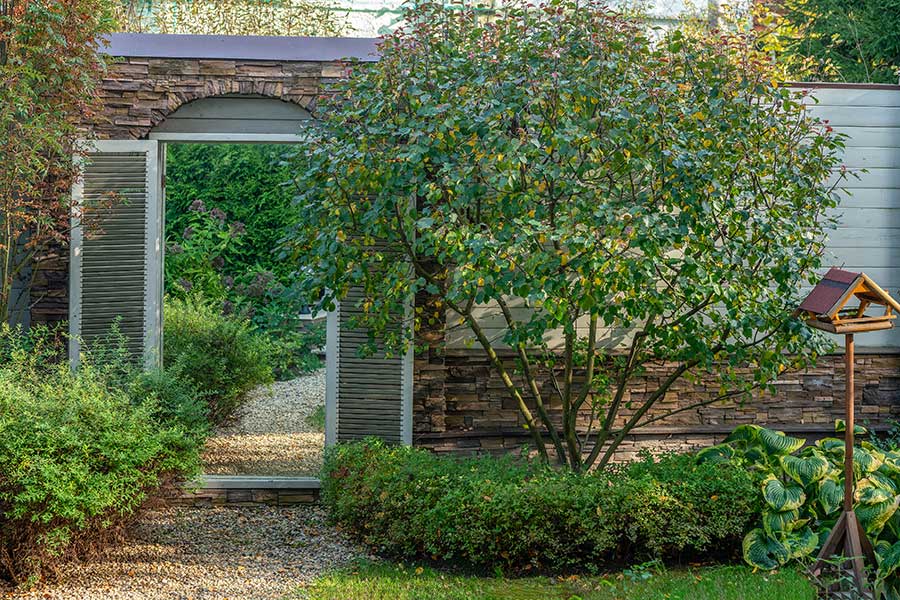 Antique and silver effects
Clear mirrored glass is just one of several options available to designers. Softer, warmer finishes are often more welcome than the sharpness of a standard mirror. We specialise in both modern silver mirrors and antique effect mirrors, which our technicians can cut to virtually any shape or size. This includes cut outs for sockets, handles, and light fittings, depending on your requirements.
To learn more about abc Glass' made-to-measure mirrors service, feel free to chat with one of our experts. You can contact us via phone or email – we're always happy to offer advice and tips relating to our glass products and services.