Kitchen c
ool
According to Houzz, there's been a drift towards making kitchen cabinets more of a feature in recent years. And, in 2019, interior designers will be making the most of natural light to create "window walls". What, if with abc's help, you could go one step further and add decorative detail to this window wall so that you're still getting your natural light fix but with added flair? We could create a wall of glass with frosted glass or add a glass etching pattern, glass texture, a picture or a logo.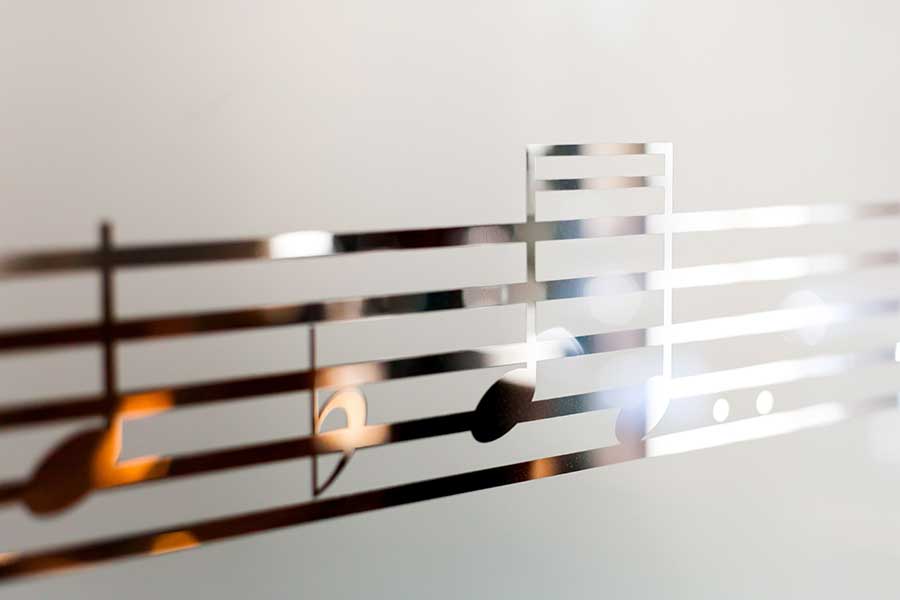 Quartz kitchen worktops are tipped to be the new granite, but that doesn't mean you have to say goodbye to glass. The abc team specialises in painted and printed glass kitchen worktops and can create any colour, pattern or style so we'd happily accommodate your quartz enquiries. As metal finishes – such as brushed brass, copper and pewter – are also on-trend, you should think about having such shades incorporated into your kitchen worktops and glass splashbacks.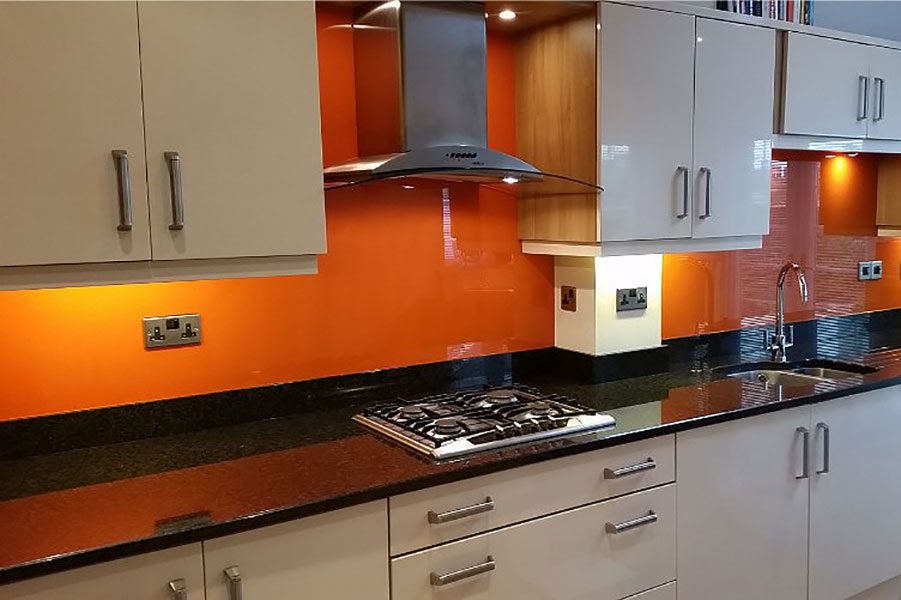 Sliding doors as glass partitions, for both interior and exterior spaces, are hot this year too. It's all about creating a seamless feel between living areas, maximising light and the impression of space, linking up design themes where relevant. A sliding glass door that picks up some kitchen décor detailing, such as a colourway or etched design, could be an excellent option for your next project. Folding fluted glass doors in the kitchen and the bathroom are also a chic way to conceal white goods or gain privacy. Speaking of bathrooms…
Bathroom beauty
The latest bathroom design trends have Mediterranean vibes – think warm terracotta shades and earthy chocolate tones as well as intricate Moroccan tile style etchings on glass shower screens. Just add a large mirror and freestanding bath tub positioned to capture fantastic views (you could even go for some glass wall art) while soaking. We can't think of anything more suited to the ultimate serene spa-like haven of the modern bathroom.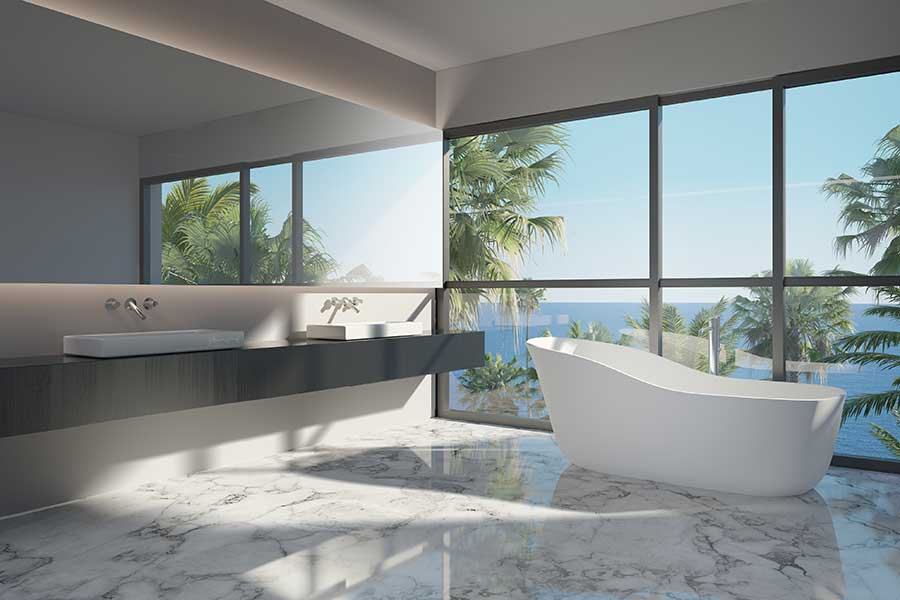 Elegant frameless glass shower enclosures continue to be popular and we can create the clean lines of made-to-measure shower screens in any thickness of toughened glass you desire. The industrial look is proving increasingly popular. As reported in Ideal Home, "The grid design frames the area and has a more modern, urban feel than plain glass". Some designers and developers are taking this glass and steel feel to other parts of the home and Houzz says you can expect to see more grid-style dividers and glass partitions between rooms for graphic styling and a lighter and more open zoning effect.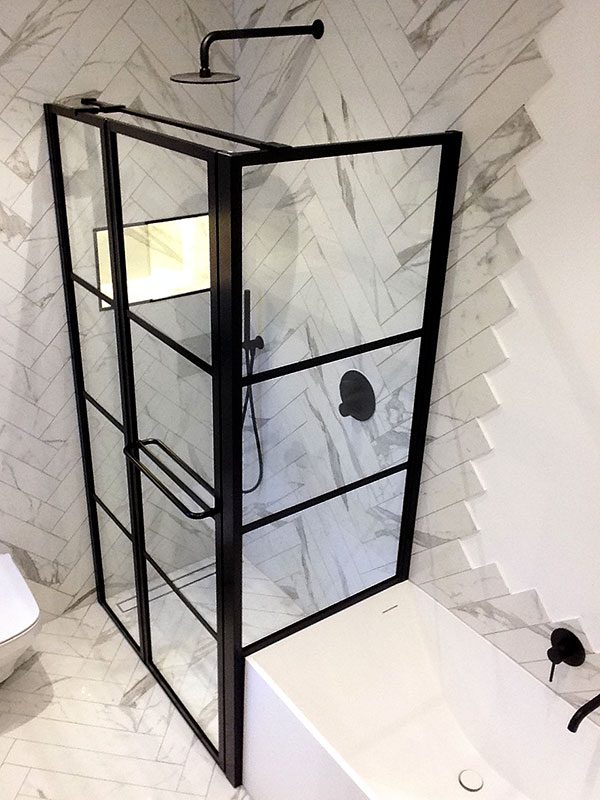 A Drench "Deco" shower enclosure installed by Room H2o
Exposed hardware, such as piping and bare walls, will achieve industrial-chic when combined with concrete look floor/wall tiles and glass shelves. What's more illuminated bathroom mirrors and mirrored cabinets, which are among this year's bathroom furniture must-haves, will complement bathrooms that have a warehouse vibe by adding warmth and light.
The master craftsmen at abc Glass Processing create a variety of kitchen worktops, glass bathroom shelves, glass shower screens and wall mirrors that are bang on-trend for the most contemporary homes and commercial interiors. Contact us today to find out more and discuss your glass interior design requirements.